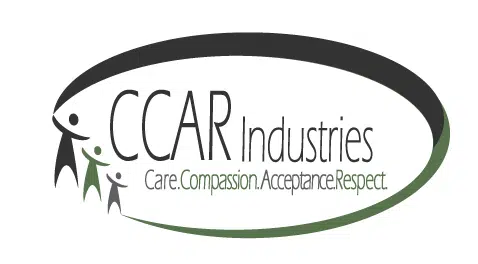 CCAR Industries in Charleston is hiring for direct support personnel who'd be responsible for assisting individuals with developmental disabilities with daily living in their home environment.
CCAR offers full-time benefits including 100% funded profit sharing, health insurance and paid time off. Full and part time jobs starting at $11.50 per hour.
Apply online here (http://ccarindustries.org/employment/) or in person at 1530 Lincoln Avenue in Charleston.
Care. Compassion. Acceptance. Respect, at CCAR Industries.