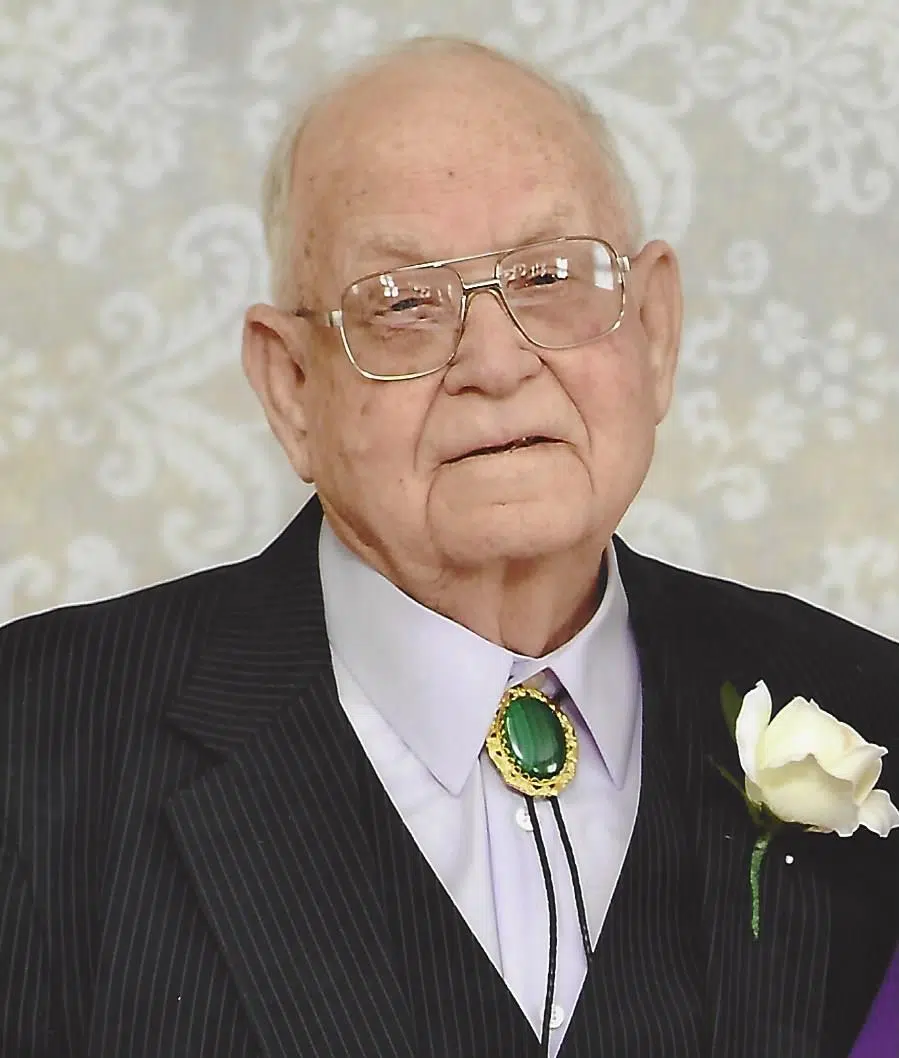 Ronald Eddie Evans, 84, of Hidalgo, IL passed away on August 17, 2018 at 7:07 PM at home surrounded by family.
Funeral services will be at 11:00 AM on Tuesday August 21, 2018 at the Barkley Funeral Chapel in Greenup, IL. Visitation will be from 9:00 AM to service time on Tuesday at the funeral chapel. Burial will be in the Swick Cemetery rural Hidalgo, IL.
He was born November 20, 1933 in Cumberland County, IL to Otto and Edith (Chaney) Evans. On February 12, 1954 he married Louise Hickox of Yale, IL. He was a devoted husband for 64 ½ years and a loving father to Donna (David) Easterday of Charleston; Connie (Jeff) Moore of Flora; Michael (Tina) Evans of Hidalgo; and Mark Evans of Yale. He also leaves behind 14 grandchildren and 29 great grandchildren; 2 nieces and 2 nephews; and a step sister Janice Chapman. He was preceded in death by his parents, stepmother Loretta Evans, sisters Ann Casey and Peggy Green, and infant sister Karen, and infant brother Samuel, and great granddaughter Alma Moore.
Ronald was a life long farmer with livestock and grain production. Early in his farming career, he fell in love with John Deere equipment and continued with John Deere green until he retired. He was very community minded and served in the Farm Bureau board and the Jasper County Medical Board.
Ronald was an active member of the Hidalgo Church of Christ after being baptized in the Lord on September 13, 1953. There he served as song leader, class leader, deacon, treasurer, and elder. He had strong Christian values and helped many neighbors, friends, family and his community. He enjoyed teaching the next generation about farming and agriculture and sharing his life stories. He had a love for reading and history; enjoyed doing research for family genealogy and was an avid Civil War buff. He will be greatly missed by his loving wife, family and friends.
Memorials can be made to either American Heart Association and Jasper County Cancer fund Box 333 Newton, IL 62448. Online condolences can be expressed at www.barkleyfuneralchapels.com