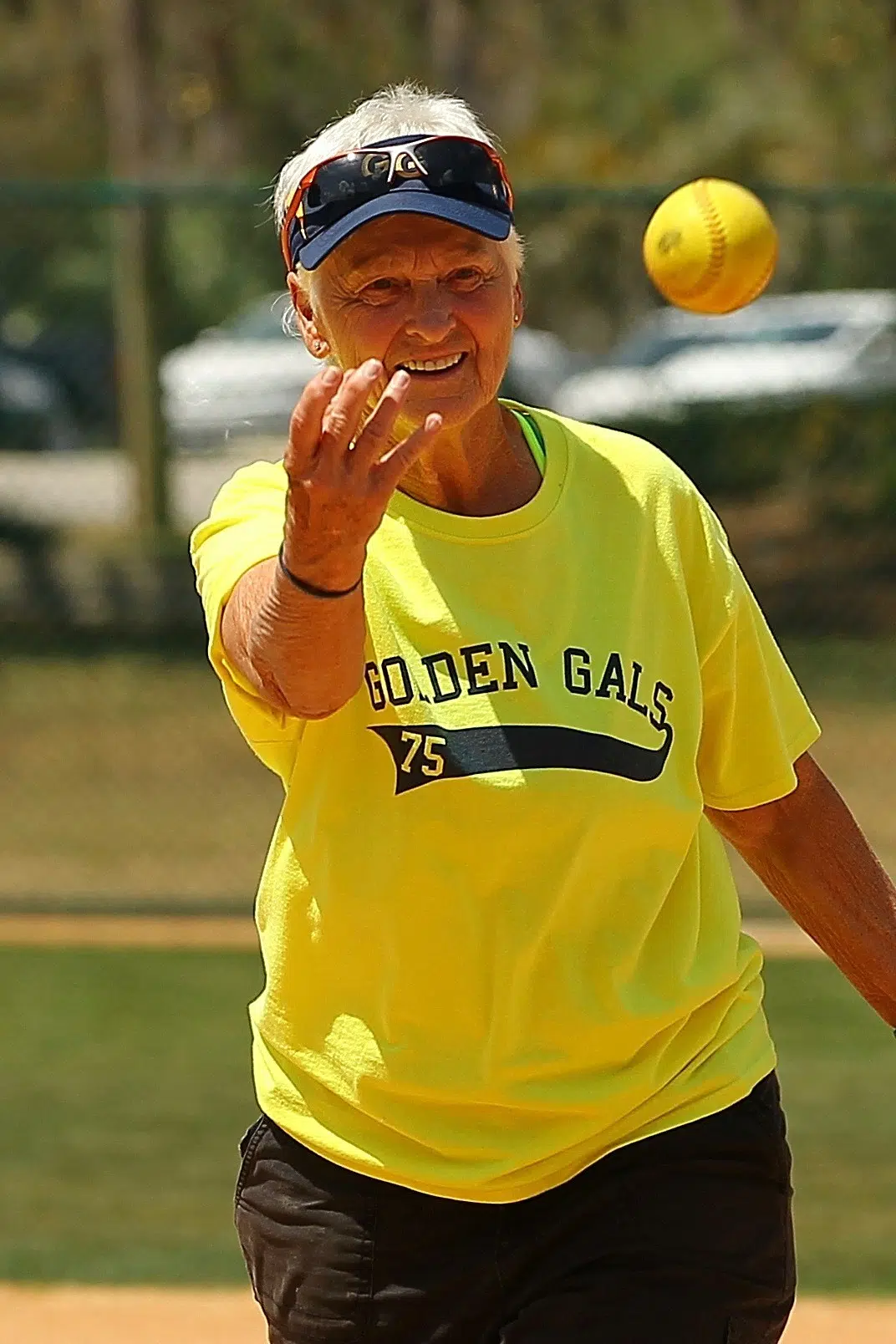 Florence "Cookie" Cook, age 79, of Summerfield, Florida, and formerly of Greenup, Illinois, passed away on Monday, October 15, 2018, at Leesburg Regional Medical Center in Leesburg, Florida.
Florence Edna better known as "Cookie" was born on July 13, 1939, in Greenup, Illinois, the daughter of Huston and Edith (Carr) Cook.  Cookie graduated from Edwards County Senior High School in 1956.  She attended Eastern Illinois University before enlisting in the United States Army in 1959, where she served until 1964.  She earned her Bachelor of Science in Recreation from the University of Illinois in 1967, and her Master of Arts in Recreation from Wayne State University in 1981. She worked in the recreation field all of her career in numerous places including Detroit Michigan, Zion Illinois, and Anniston Alabama.  Upon retirement she lived in The Villages, Florida, until shortly before her death.
Cookie was an extraordinary athlete, excelling in every sport she played. Her specialties were in basketball, bowling, golf, and softball.  Most recently she was an active softball player with the Golden Gals 75+ team and shined in her position as pitcher.  She participated in the Senior Olympics where she earned many medals in various sports.  Not only was she an active participant in sports throughout her life, but also was an avid sports fan, most notably a Die Hard Chicago Cubs supporter.
Cookie embraced life with an exuberance that was unforgettable.  She never met a stranger and she had a remarkable ability to maintain friendships throughout her long life.  Cookie also demonstrated her relational ability with every dog she ever came across.  She shared her life with several canines and her faithful companion at the end was Scruffy, who is now residing with family in North Carolina.  She was part of a very large and loving family that brought her great joy.  There was only one Cookie and she leaves a huge hole in many lives.  She lives on in our cherished memories.
Cookie is survived by her nieces and nephews Jeff Cook, Amy Cook Perez, Chrissy Turner, Jeanette Emanuelson, Kirk Wanless, Katy MacGregor, Karin Wanless; her sister-in-law Mary Jeanette Cook and hordes of aunts, uncles, cousins, and numerous friends.
Cookie was preceded in death by her parents Edith (Carr) Cook and Huston Cook (Albion/Greenup Illinois); grandparents, Edna and Clifford Carr (Greenup, Illinois) and Ralph and Florence Cook (Casey, Illinois); siblings Donna Cook Swilley (Tampa, Florida) and Edward Cook (Mesa, Arizona); her life partner Libby Hall (The Villages, Florida); and a nephew Jeff Campbell.
A Celebration of Life will be held 2:00 – 5:00 PM – Saturday, October 20, 2018, at Lake Miona Recreation Center, 1526 Buena Vista Blvd, The Villages, Florida 32162.  Graveside services will be held at 11:00 AM – Saturday, October 27, 2018, at the Harmony Cemetery, 2 miles north on Greenup, Illinois, on Illinois Route 130, turn left on to County Road 715 N and follow road to cemetery.  In lieu of flowers, the family has requested donations be made to Leesburg Humane Society  http://www.leesburghumanesociety.com.  Arrangements are under the care of the Meyer Funeral Home – Bishop Chapel in Greenup, Illinois.  The obituary can be viewed and condolences left at www.meyerfh.com.