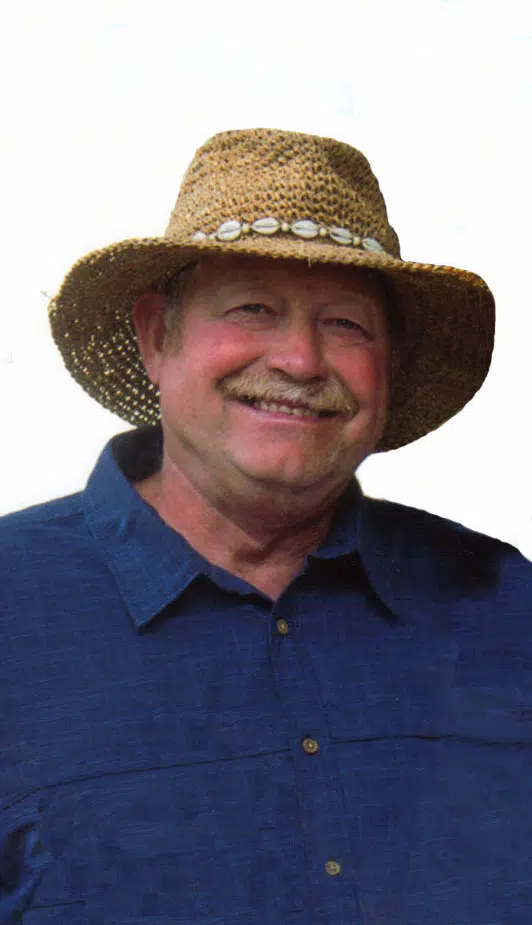 Joseph F. "Joe" Walk, age 65, of rural Neoga, Illinois, passed away at 5:43 P.M., Saturday, October 20, 2018, at his residence. Joe was born January 22, 1953, in Mattoon, Illinois, the son of Foster J. and Mary Louise (Schoenhoff) Walk.  He  married Catherine M. Niemerg, November 24, 1979, in Bishop Creek, Illinois. Joe was a retired farmer and livestock producer.  He was a member of The St,. Michael The Archangel Church, the Knights of Columbus, both of Sigel, Illinois and a former member of the Cumberland County Pork Producers.
Joe leaves his wife, Cathy Walk of Neoga, Illinois; Three children, Jayne Strader-Gillette and husband Sean of Katy, Texas, Ted Walk and wife Anne of Sullivan, Illinois and Lee Walk and wife Megan of Sigel, Illinois; Nine grandchildren and one on the way; three brothers, Thomas Walk and wife Kate of Neoga, Illinois, Bernard Walk and wife Angie and Stephen Walk and wife Janis, all of Mattoon, Illinois; two sisters, Joann Brandenburg and husband Lymar of Windsor, Illinois and Janice Loftus of Decatur, Illinois.
Mr. Walk was preceded in death by his parents; one son, Joey Walk.
Memorials may be made to The St. Michael School, 200 Church Street, Sigel, Illinois   62462.
A Mass of Christian Burial will be held at 10:00 A. M., Friday, October 26, 2018, in the St. Michael The Archangel Church of Sigel, Illinois with the Rev Father, Steve Loftus as Celebrant and  Rev. Father, Suresh Sambaturu, Co-Celebrant. Visitation for family and friends will be held from 3:30 to 7:30 P.M., Thursday, October 25, 2018, in the St. Michael The Archangel Church in Sigel, Illinois, a Knights of Columbus Rosary and a Parish Wake Service will be conducted by Rev. Father, Sunder Ery at 7:00 P.M.  Burial will be in the St. Michael Cemetery of Sigel, Illinois.  The Swengel-O'Dell Funeral Home of Neoga, IL, is in charge of arrangements.
online condolences may be expressed at www.swengel-odell.com