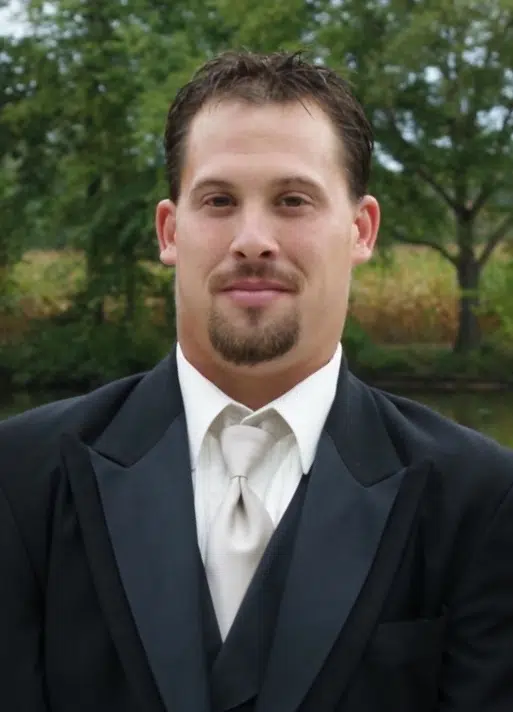 Zachary Lee "Zak" Yocum, 40, of Toledo, IL passed away on October 23, 2018 at Sarah Bush Lincoln Health Center in Mattoon, IL.
Funeral services will be at 10:00 AM on Monday, October 29, 2018 at the Barkley Funeral Chapel in Greenup, IL. Visitation will be from 3:00 to 6:00 PM on Sunday at the funeral chapel. Burial will be in the Salem Cemetery.
Zak was born in Mattoon, IL on January 9, 1978 to William D. Yocum and Sandra Hardy. Surviving are his daughters Kiara Yocum of Charleston and Alyssa Yocum at home; Father Bill (Sue) Yocum of Montrose; Mother Sandy (Tim) Olmstead of Toledo; Paternal grandmother Betty Yocum; Sister Heather (Travis) James of Greenup; three step brothers and three step sisters. Zak was preceded in death by grandparents William E. Yocum, Dean Hardy and Nadine Wolfe.
Zak had worked at Stevens Industries and Bag and Barrier. He also worked and really loved farming with the Yocum & Yocum Farms. Most recently he was working at the Jewett TGM Grain Elevator. He loved being outdoors and Deer hunting.
In lieu of flowers memorials can be made to his daughter's education fund at the First Neighbor Bank, Box 127 Toledo, IL 62468. Checks should be made payable to Kiara and Alyssa Yocum. Online condolences can be expressed at www.barkleyfuneralchapels.com.