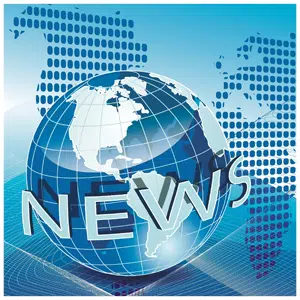 A Guy Named "Super Bowl" Got Arrested for Assault
HIGHLIGHTS: A 24-year-old guy in Hawaii was arrested for assault this week . . . and his first name is "Super Bowl."
FULL STORY: I hope this sparks a new baby-naming trend where people name their kids after sporting events. How about "Kentucky Derby," "Final Four," or "Daytona 500?" All excellent baby names . . .
A 24-year-old guy in Honolulu was arrested for assault this week . . . and his first name is "Super Bowl."
It's not clear if his parents gave him the name, or if he changed it at some point. But apparently it's his legal name, because it's listed in his arrest report.
His full name is Super Bowl Akerise. (We think it's ACK-uh-rize.) And his middle initial is "M." So apparently "Bowl" isn't his middle name. It's part of his first name.
He got into a fight with a guy on Monday night, and threatened him with some sort of weapon. Then he threatened several other people as well.
Police arrested him the next morning. He's facing charges for second-degree assault, and making terroristic threats.
Turns out he was also arrested two weeks ago for harassment, disorderly conduct, and resisting arrest. (Hawaii News Now / Heavy) (Here's his mugshot.)
IMPORTANT LEGAL NOTICE ABOUT THESE IMAGES: All images (each, an "Image") are the property of their respective copyright owners and are archived here for editorial purposes only. No Image may be used, shared or reproduced for any purpose without the specific written permission of its copyright owner. No license to use, share or reproduce any Image is granted by us and any unauthorized use, dissemination or reproduction of an Image is at your own risk. You hereby indemnify Wise Brother Media, Inc. ("WBM") and its shareholders, directors, officers, employees, agents and other representatives from any and all loss, cost, damage, liability and expense (including, without limitation, attorneys fees and costs) arising out of, in connection with or related to the unauthorized use, dissemination or reproduction of any Image.
Originally posted on December 14th, 2018