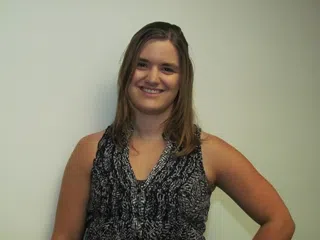 The Country Drive Home with Michelle
Weekdays, 3pm – 7pm
When work has got you stressed and you need some good country tunes to lift your spirits, catch The Country Drive Home weeknights from 3-7 p.m. on WMCI! Michelle here and growing up on outlaw and 90's Country I have a deep passion for the genre and will give you a nice balance of the old and new. During the 5 o'clock hour, it's all about you for your the boss; It's the "All Request Drive at 5" which contains a whole hours worth of requests all picked by you! So whether you're just cruising or ready to relax for the night, spend it right here on WMCI.
My love for music brought me to the Radio-Television Department at Lake Land College where my passion for radio began. Since then I have graduated Eastern Illinois University with a Bachelors in Communication Studies. I am one of the few who still purchases CD's so get ready for music recommendations and I enjoy my free time watching movies, attending concerts, visiting various roller coaster parks, and spending time with friends and family.