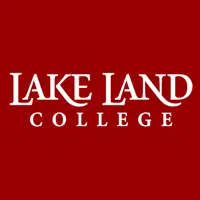 Lake Land College is opening a new cohort program for current licensed practical nurses to earn an associate degree in nursing at the Kluthe Center for Higher Education and Technology in Effingham.
"This is a great opportunity for Lake Land College to help meet the nursing demand in our area. Each year we have more qualified applicants than we can admit into our competitive program," Allied Health Division Chair/Nursing Instructor Karla Hardiek said. "Adding this cohort will help students who are wanting to further their education to obtain an RN degree reach their goals sooner."
The new LPN to RN spring cohort will begin on Oct. 17, 2016 with one eight-week online Transition to ADN class. Students will then begin nursing classes in the spring semester on Jan. 9, 2017.
According to the U.S. Department of Labor, employment of registered nurses is expected to grow 16 percent through 2024, much faster than average for all occupations.
Lake Land College's LPN to ADN cohort program is approved by the Illinois Department of Financial and Professional Regulation and accredited by the Accreditation Commission for Education in Nursing (ACEN) and the Higher Learning Commission.
Lake Land College's ADN program is a special admission program requiring applicants to meet specific criteria. A checklist of the requirements and instructions on how to get started can be found online at lakelandcollege.edu.
Call the Nursing Department at 217 234-5447 to schedule a pre-admission test date and begin the LPN to ADN special admission process by following the checklist found on the website. Go to lakelandcollege.edu and find the Academics menu. Click on "Academic Programs" and then "Associate Degree in Nursing" and "Begin the Application Process." All applications must be completed and submitted by Sept. 20.