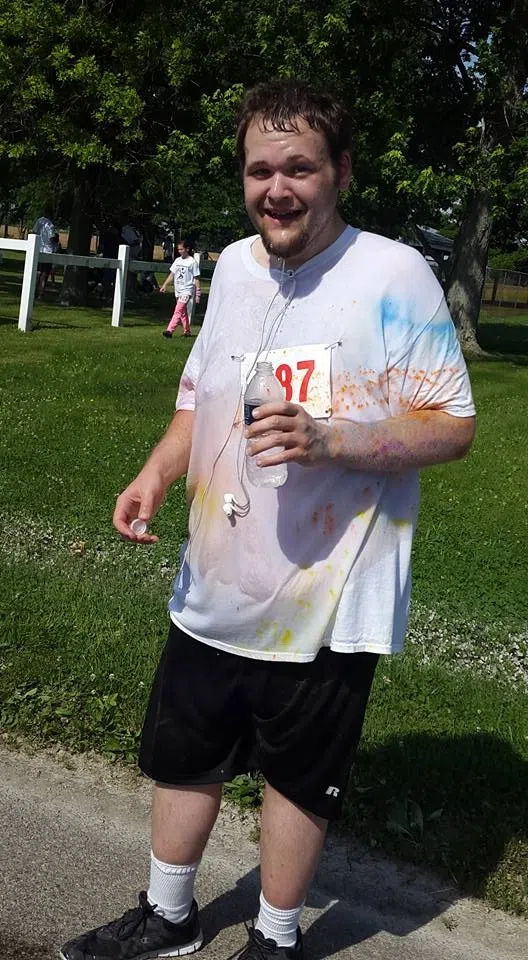 Wow, what a week it has been! As you can see by my picture, I have ran another race.
This past weekend, I went back to my hometown of Oakland and took part in the Oakland 5K Color Run. And yes, it was as hot as you remember it being last week. It was crazy hot, but I completed the run, only my second race ever, with a final time of 34 minutes. That is faster than I generally manage to run a 5K when I am training, so I guess the heat didn't really hold me back as much as I thought it would.
Phase 2 of the HMR program continues to go well for me as I am doing fairly well maintaining my current weight. And with exercise like that weekend race, and the fact that I just bought a new house and am engaged in the long and difficult process of moving, that is helping me to keep the calories burnt off. Keeping my own yard mowed and fixing things up around the house is likely to keep that higher level of physical activity up just around the house. I won't even need the gym workouts as much, which is good because I don't have quite as much time to squeeze them in with all the house work and all.
Also, I just had my birthday. I turned 34 and was pleasantly surprised when one of my students thought that I must be in my late 20's. Though, I don't know, they might have just been fishing for a good grade, haha. So all the weight loss and getting healthier must be doing me a world of good, if I look half-a-decade younger than I actually am.
Tge next thing to look forward to before long will be the Fourth of July. In addition to all the cool fireworks, it is also a time for cookouts and burgers and hot dogs. A lot of food that is easy to over-induldge in, but can be pretty bad for any diet. So it's going to be important to stay away from those kinds of items. I think I should do alright with that. Cookout foods have never been a particular weakness of mine. But I will be careful not to over do any snack foods that often become a part of almost any holiday weekend. Chips and candy and ice cream and stuff like that can pop up anytime you have some extra days off. Gotta steer clear of them, too.
Well, that will do it for now. Next time you hear from me, I'll be officially moved into my new house and a legitimate home owner for the first time in my life! I'm very excited about that!
Talk to ya later!
-Tim