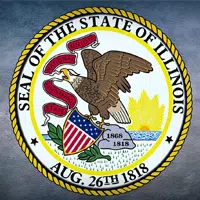 SPRINGFIELD – With eleven days remaining until the start of the new fiscal year, Governor Rauner is urging rank-and-file Democrats to come back to Springfield to vote on the education funding bill (HB 6583/SB 3434) and stopgap budget proposal (HB 6585/SB 3435) as proposed by the GOP Leaders.
"Democrats in the super majority are misleading their constituents," Rauner spokeswoman Catherine Kelly said. "While in their districts they say they're working towards a solution, but fail to mention that they were the ones that voted for Speaker Madigan's $7.5 billion unbalanced budget which would have almost certainly forced a massive tax hike on taxpayers. It's time for them to stop slow walking this process and come back to Springfield and vote on these bills."
The clean education bill (HB 6583/SB 3434) would provide full school-year funding for PK-12 schools allowing all schools to open on time in the fall. While the vast majority of schools will see an increase in General State Aid, it also ensures no district would lose a dime compared to last year.
In Central Illinois, the stopgap bill (HB 6585/SB 3435) would fund breast cancer screenings for women, services for children and adults with developmental disabilities, domestic violence shelters, job training programs, veterans' home operations and mental health services. It would also allow transportation and construction projects to continue without interruption including the I-57/I-74 interchange project in Champaign County and road and bridge repairs on I-55 and I-72 in Springfield.
Additionally, the following places would receive funding under HB 6585/SB 3435:
McFarland Mental Health Center
Jacksonville Centers for the Deaf and Hearing Impaired
University of Illinois in Champaign/Urbana
University of Illinois at Springfield
Eastern Illinois University in Charleston
Illinois State University in Normal
Community Colleges including Lincoln Land Community College in Springfield, Richland Community College in Decatur, Heartland Community College in Normal, Parkland Community College in Champaign, and Lake Land Community College in Mattoon
Danville Correctional Center in Danville
Decatur Correctional Center in Decatur
Clayton Work Camp in Clayton
Graham Correctional Center and related facilities in Hillsboro
Greene County Work Camp in Roodhouse
Illinois River Correctional Center in Canton
Jacksonville Correctional Center in Jacksonville
Lincoln Correctional Center in Lincoln
Logan Correctional Center in Lincoln
Decatur Correctional Center in Decatur
State Parks and Recreational Areas