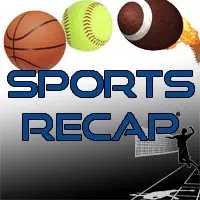 The 31st annual Firecracker Classic begins today for American Legion baseball in Mattoon. Games will be played at Grimes Field, Mattoon High School, and Lake Land College. The action gets underway at 8 o'clock this morning. You can hear Mattoon's two games on Saturday at 2pm and 4pm on WMCI. The tournament runs through Sunday.
The Bulls selected Michigan State forward Denzel Valentine with the 14th pick in the NBA Draft last night.  Valentine averaged 19.2 points, 7.5 rebounds and 7.8 assists last season.  Chicago also selected German forward Paul Zipser 18th overall.
Jimmy Butler is still a member of the Bulls despite an aggressive push from the Timberwolves.  ESPN reports the Wolves tried to broker a deal after selecting Kris Dunn with the fifth pick, but the Bulls ultimately backed off.
Indiana only had one draft choice last night following the trade for Thaddeus Young.  The Pacers selected Iowa State forward Georges Niang with the 50th pick.  He averaged 20.5 points, 6.3 rebounds, and 3.3 assists for the Cyclones last season.
LSU's Ben Simmons is the top overall pick in the 2016 NBA Draft.  The Lakers selected Duke star Brandon Ingram with the second pick, while the Celtics chose Cal guard Jaylen Brown third.
Serge Ibaka is on the move.  The Vertical reports the Thunder are trading Ibaka to the Magic in exchange for Victor Oladipo, Ersan Ilyasova and the draft rights to Domantas Sabonis.  Ibaka had spent his entire seven-year career in Oklahoma City.
LeBron James isn't looking to add another Olympic gold medal to his trophy case.  Fresh off an NBA championship with the Cavaliers, "King James" tells Cleveland.com that he will not be going to Rio in August to compete in the Summer Games.
The Marlins doubled up the Cubs, 4-2, in the opener of a four-game set in Miami.  David Ross drilled a solo homer for Chicago, which has dropped a season-high four in a row.  Pedro Strop took the loss in relief of Jon Lester, who tossed seven innings of two-run ball.
Xander Bogaerts singled in the winning run in the bottom of the 10th inning as the Red Sox outlasted the White Sox 8-7 at Fenway Park.  Jose Abreu hit a three-run homer for the Sox, who took three of four in the series.
Other Major League winners: The Giants, Padres, Braves, Diamondbacks, Tigers, Athletics, and Phillies.