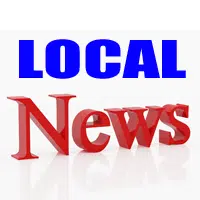 Six graduate students researching Illinois history have received scholarships of up to $4,000 from the Illinois Historic Preservation Agency and the Illinois State Historical Society.
The money, totaling $15,900, will support study of Mormons in Nauvoo, Chicago's Czech-American community, the impact of wage garnishment on minorities and much more.
The scholarships are made possible by a fund established in 1995 by the late manuscript dealer King V. Hostick, a prominent Lincoln scholar and collector of Illinois history. To date the scholarship fund has awarded more than $315,000 in support of research about the Prairie State.
"King V. Hostick loved Illinois history and valued research that expanded our knowledge. It's an honor for us at the Illinois Historic Preservation Agency to help carry on his legacy by awarding these scholarships," said Heidi Brown-McCreery, director of the state agency.
This year's Hostick Scholarship recipients are:
Elizabeth Jean Stigler, Berwyn, Illinois, a Ph.D. candidate at the University of Kansas, Lawrence. Her dissertation project is "Community Through the Kitchen: Tradition, Memory, and Citizenship in Chicago's Czech American Community."
Brady Winslow, Fort Worth, Texas, a Ph.D. candidate at Texas Christian University. His dissertation project is "The Rise and Fall of Mormon Nauvoo, 1839-1846."
Marcos Reynolds, Ashmore, Illinois, a Ph.D. candidate at Northern Illinois University. His research project is "Systems of Indebtedness: Wage Garnishment and its Effects on Minority Communities in Chicago, 1950-1969."
Joseph Otto, Norman, Oklahoma, a Ph.D. candidate at the University of Oklahoma, Norman. His dissertation project is "Plumbing the Prairies: Water Management in the Agricultural Midwest."
Morgan Shahan, Baltimore, Maryland, a Ph.D. candidate at Johns Hopkins University. Her dissertation project is "Managing Deviancy: Parole, Probation, and Carceral Development, 1895-1939."
David Tiedemann, London, England, a doctoral candidate at University of London. His doctoral dissertation is "Britain and the United States at the World's Fairs, 1851-1893."
"It is a delight to have so many qualified candidates from around the nation – and sometimes from around the world – seek out Illinois research institutions to complete their graduate studies. We look forward to meeting these young scholars and to reading about what they discover," said William Furry, executive director of the Illinois State Historical Society, a statewide private organization promoting historical research about Illinois.
Scholars who receive the awards must conduct part of their research at Illinois institutions, such as the Abraham Lincoln Presidential Library, the Illinois State Archives, the Chicago History Museum and the Newberry Library.
Information on applying for a Hostick Scholarship is available at on the websites for the State Historical Society (www.HistoryIllinois.org) and the Historic Preservation Agency (www.IllinoisHistory.gov).
The Illinois Historic Preservation Agency, a government agency, is dedicated to protecting historic resources that contribute to education, culture and the economy.
The mission of the private Illinois State Historical Society is to foster awareness, understanding, research, preservation, and recognition of history in Illinois.