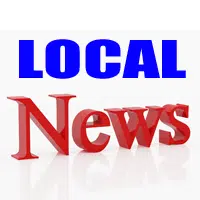 Consolidated Communications Holdings, Inc. (NASDAQ: CNSL) announced today it has completed the acquisition of Champaign Telephone Company (CTC) and its sister company, Big Broadband Services, a private business communications provider in the Champaign-Urbana, Ill. area.
"We are pleased to finalize the CTC acquisition and look forward to leveraging the combined strengths of both companies to serve the greater Champaign-Urbana, Ill. area with expanded commercial services," said Bob Udell, president and chief executive officer of Consolidated Communications.  "This acquisition reinforces our commercial growth strategy, which includes both organic and acquisition growth."
CTC serves approximately 1,500 business customers across the greater Champaign, Ill. area.  The acquisition adds 275 fiber route miles and 310 lit buildings to Consolidated's Illinois network.
"We will continue to have a strong, local presence in the greater Champaign-Urbana area and are very excited about the benefits this business combination will provide CTC customers," added Udell.
About Consolidated Communications
Consolidated Communications (NASDAQ: CNSL) provides business and broadband communications services across its 11-state service area to carrier, commercial and consumer customers. For more than a century, the Company has consistently provided innovative, reliable, high-quality products and services.  Consolidated Communications offers a wide range of communications solutions including: High-Speed Internet, Data, Digital TV, Phone, managed and cloud services and wireless backhaul over an extensive fiber optic network. Learn more about Consolidated Communications at consolidated.com.