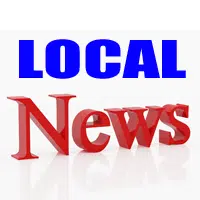 Six local students recently received scholarships totaling $3,900 from the Consolidated Communications Iverson A. Lumpkin Pioneer Club.
The 2016 recipients of the Iverson A. Lumpkin Pioneer Club scholarship each received a $650 scholarship. Winners were:
Jordan Katz, sponsored by her grandmother Karen Breames, will be attending Lake Land College.
Lauren Romack, sponsored by her mother, Shelly Romack, will attend Lake Land College.
Austin Swango, sponsored by his grandmother, Theresa Nelson Swango, will attend Lincoln Land Community College.
Kollin Seaman, sponsored by his mother, Jane Seaman, will attend Parkland College.
Brianna Sowers, sponsored by her father, Rick Sowers, will be attending Lake Land College.
Kenzie Leeman, sponsored by her grandfather, Bob Barnd. She will attend Lake Land College.
To be eligible for a Pioneer Club scholarship, applicants must be a child, grandchild or great-grandchild of a Pioneer Club member, have a 3.0 GPA and be enrolling in a two or four-year accredited college.  For more information, visit http://www.ialpioneerclub.org/.
The Mattoon-based Pioneer Club chapter of the Illinois Telecommunications Pioneers Organization includes employees, retirees and former Consolidated Communications employees. Since 1990, the club has awarded more than $135,000 to more than 200 scholarship recipients.
About Consolidated Communications.
Consolidated Communications (NASDAQ: CNSL) provides business and broadband communications services across its 11-state service area to carrier, commercial and consumer customers. For more than a century, the Company has consistently provided innovative, reliable, high-quality products and services.  Consolidated Communications offers a wide range of communications solutions including: High-Speed Internet, Data, Digital TV, Phone, managed and cloud services and wireless backhaul over an extensive fiber optic network. Learn more about Consolidated Communications at consolidated.com.