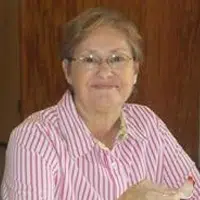 Mrs. Linda Carol Lingafelter, age 69, of Willow Hill, IL passed away Saturday, July 9th, 2016 at Lavender Ridge Memory Care in Effingham, IL.
Linda made an anatomical gift to help others.  There will be a celebration of life on July 17, 2016, from 2:00-4:00 PM at Shiloh Christian Church, Willow Hill, IL.  In loving memory of Linda, memorials may be made to the donor's choice.  Arrangements are under the care of the Meyer Funeral Home in Newton, Illinois.  The obituary can be viewed and condolences left at www.meyerfh.com.
Linda was born on June 17, 1947, in Effingham, Illinois, the daughter of Kenneth Charles and Mildred Eva (Grove) Smith.  She married Larry Lingafelter on January 4, 1964, who preceded her in death on October 4, 2006.  Linda was a member of the Shiloh Christian Church and she enjoyed watching movies and spending time with family and friends.
Linda is survived by her children Troy (Barb) Lingafelter of Wheeler, Teresa (Rex) Pickens of Newton, Todd (Kim) Lingafelter of Albion, Tiffany (Kenny) Cast of Newton, Tanya (David) Pfeifer of Oblong, and Tyler (Sarah) Lingafelter of Wheeler; siblings Bonnie (Lawrence) Sparks of Newton, Kenneth (Carol) Smith of Naples, FL, Paulette Stoops of Newton and Crissie (Terry) Park of Salem; mother-in-law Henrietta Lingafelter of Willow Hill; fifteen grandchildren and eight great grandchildren.
Linda was preceded in death by her husband Larry Lingafelter, parents Kenneth and Mildred Smith, father-in-law Harold Lingafelter, brother James Smith, baby sister Brenda Smith, and grandchildren Garrett Lingafelter and Weston Pfeifer.