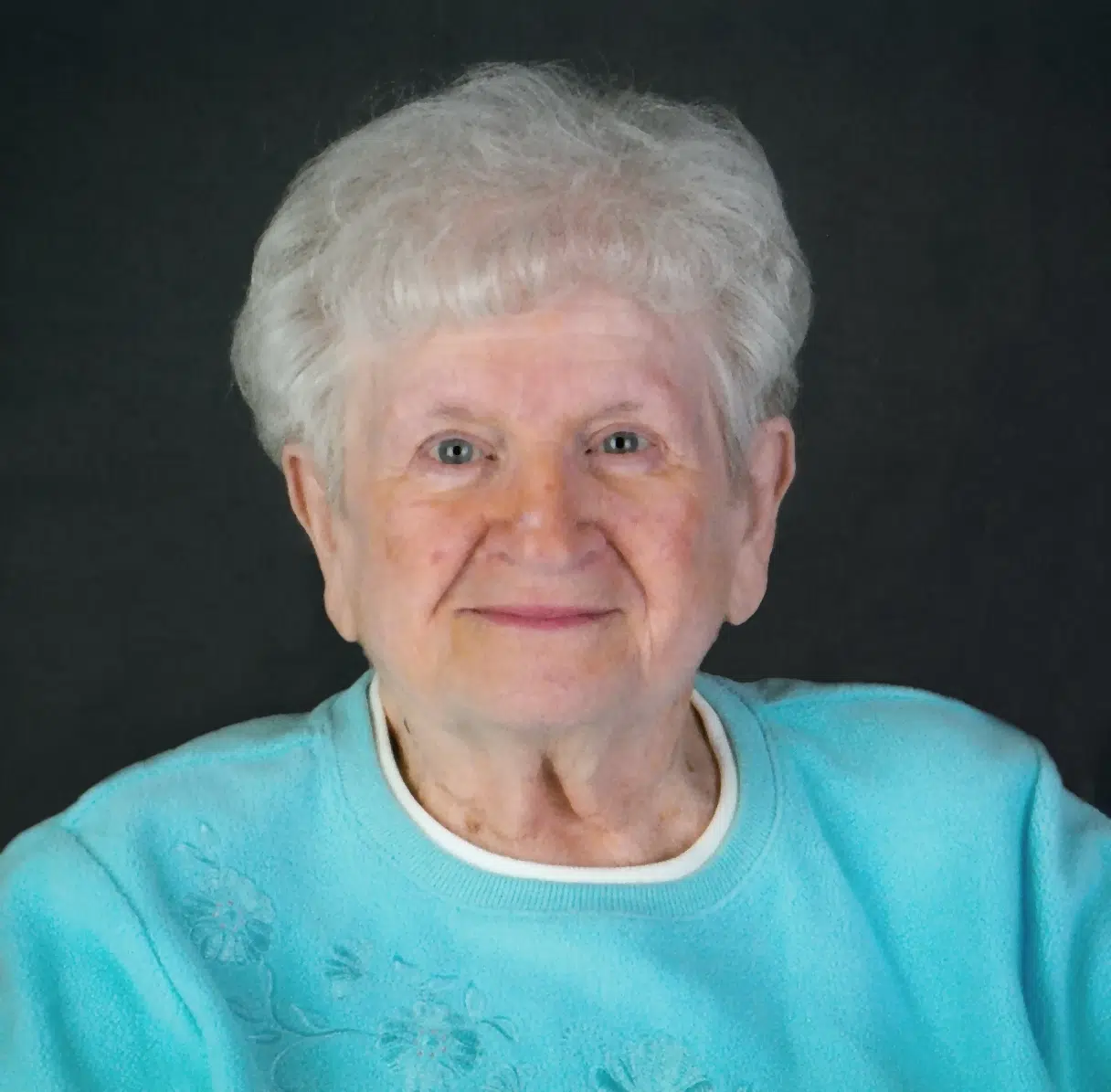 Betty L. Brady, age 86, of Neoga, Illinois passed away at 8:15 P.M., Saturday, July 16, 2016, at Heartland Christian Village of Neoga, with her family by her side. Betty was born in Windsor, IL on January 11, 1930, the daughter of G. Freeman and Flossie B. (Johnson) Huff. She was a member of Grace United Methodist Church of Neoga, and she served as church secretary for several years.  Betty was a Homemaker and she was married to Carl Brady for thirty-nine years.
Betty was kind and compassionate and had many friends who were very dear to her.  She enjoyed spending time with family and friends, baking, crocheting, and painting.  Her faith was of utmost importance to her and she demonstrated the love of Christ to everyone she met.  She was a wonderful mother, grandmother, and great grandmother who will be greatly missed by all who knew her.
Betty leaves one son, Ron Brady and special friend, Karen Andrews of rural Trilla, IL; one daughter, Linda Sudkamp and husband David of Neoga, IL; one daughter-in-law, Victoria Brady of Neoga, IL; eight grandchildren, Scott Sudkamp (Tina), Shain Brady (Dara), Stacy Gresens (Travis), Kristy Buescher (Ryan), Amy Reynolds (Tony), Heather Brady (Jared), Blake Brady (Nell), Allyson Plummer (Eli); and nineteen great grandchildren.  Betty was preceded in death by her parents; one son, Steve Brady, and one sister, Norma Lackey. Memorials may be made to Grace United Methodist Church Building Fund or to Heartland Christian Village Auxiliary Fund, both of Neoga, IL.
Funeral Services will be held at 10:00 A.M., Friday, July 22, 2016 at Grace United Methodist Church of Neoga, with Pastor Todd Krost of Neoga, officiating.  Visitation for family and friends will be held from 5:00 – 8:00 P.M., Thursday, July 21, 2016, and for one hour before services on Friday, at the Grace United Methodist Church in Neoga. Burial will be in the Resthaven Memorial Gardens Cemetery in Mattoon, Illinois. The Swengel-O'Dell Funeral Home of Neoga, IL is in charge of arrangements.
Online condolences may be expressed at swengel-odell funeral home.com