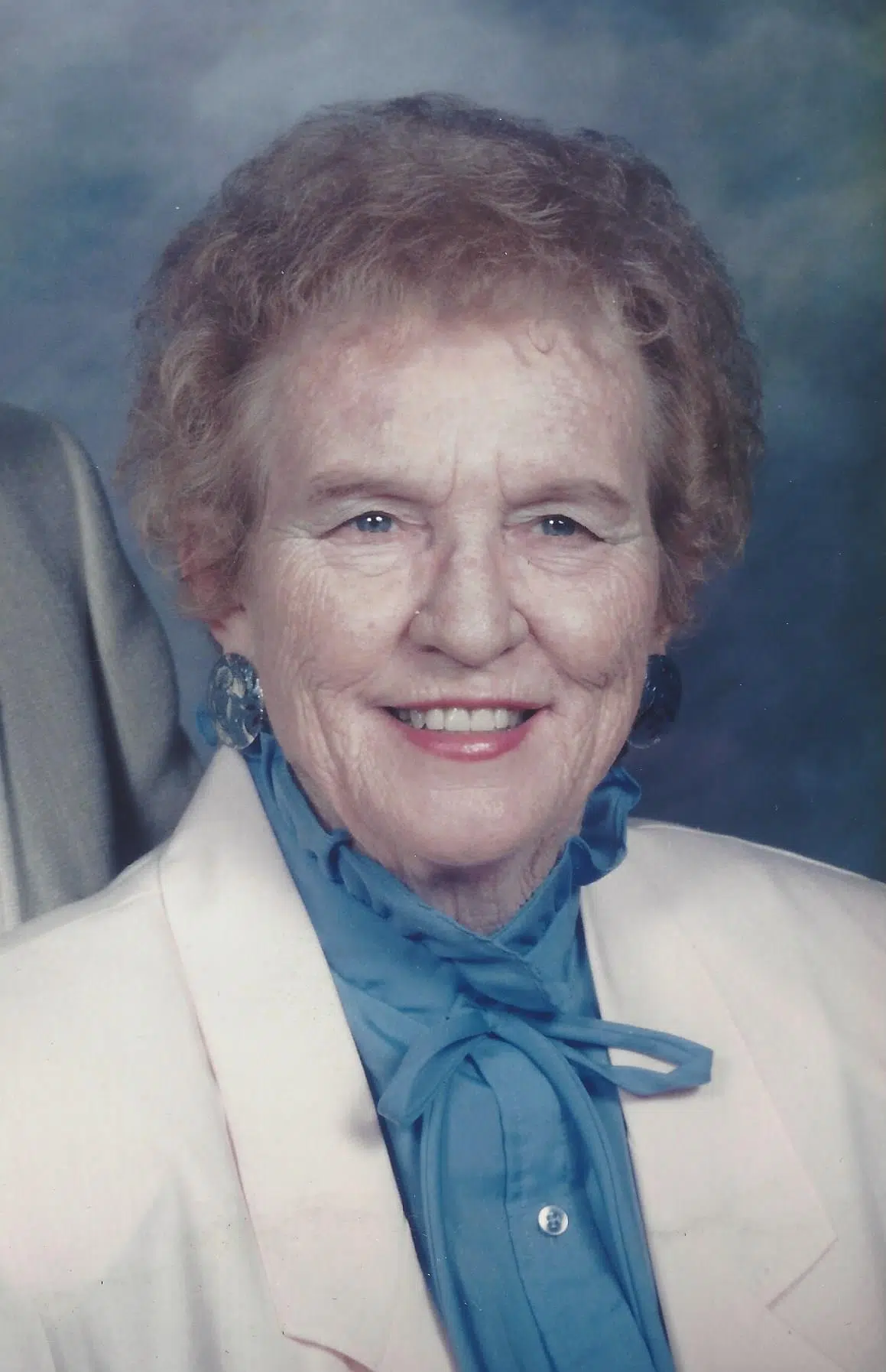 Nancy Jane Buchanan, 89, of Greenup, Illinois passed away at 7:41am on Monday, July 25, 2016 at Heartland Christian Village in Neoga, Illinois.
Memorial services will be at 11:00 am on Saturday, July 30, 2016 at the First Presbyterian Church in Greenup, Illinois. Memorial visitation will be from 9:00 until service time at the church. Inurnment will be in the Janesville Cemetery.  Barkley Funeral Chapels in Greenup is assisting the family.
Nancy was born January 19, 1927 in Arthur, Illinois to Glen and Fleta (Davis) Huckleberry. She married Roy Buchanan on January 19, 1947. Surviving is her husband; son Kerry "Buck" (Ruth) Buchanan of Toledo; daughter-in-law Andrea Buchanan of Greenup; sisters Betty (Lowell) Davis and Phyllis (Bill) Fuqua both of Mattoon; grandchildren Melissa (Tim) Jones-Bromenshenkel of Tuscola, Josh Buchanan of Toledo, Wendy (Kamau) Akbar of Merriville, IN, Janel Buchanan of Campbell, CA, Kendra (Cameron) Schilling of Alexandria, VA; four great grandchildren Sophia and Elle Jones and Nadiya and KJ Akbar. She was preceded in death by her parents and son Stephen Roy Buchanan in January of 2016.
Nancy was a homemaker and bookkeeper for Buchanan Enterprises. She did Dog Obedience Training for 4-H and Lakeland College for many years. She loved computers, reading and arts and crafts; she was an accomplished painter and enjoyed dog shows and square dancing in her younger years. She was a member of HEA and Greenup First Presbyterian Church. In lieu of flowers, memorials may be made to Greenup First Presbyterian Church of Cumberland County 4-H. Online condolences can be expressed at www.barkleyfuneralchapels.com