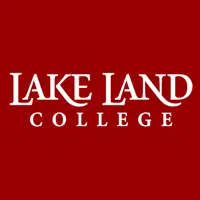 Lake Land College's Adult Education is offering free Basic Nursing Assistant (BNA) training, with orientation beginning Aug. 8.
Orientation for the training is scheduled for Monday, Aug. 8 at 4 p.m. at the Eastern Region Center in Marshall and Thursday, Aug. 11 at 4 p.m. at the Western Region Center in Pana.
The eight-credit-hour BNA course is approved by the Illinois Department of Public Health (IDPH). This program provides instruction in basic nursing skills in theory, laboratory, and clinical settings including basic anatomy, medical terminology, communication skills, safety, infection control and patient rights.
Upon completion of the BNA training, graduates of the program are eligible to take the state certification exam to become a certified nursing assistant (CNA). CNAs provide basic care for patients in hospitals and residents of long-term care facilities, such as nursing homes. Employment of CNAs projected to grow 21 percent from 2012 to 2022, faster than the average for all occupations. Because of the growing elderly population, many CNAs will be needed in long-term care facilities, according to the Bureau of Labor Statistics.
For more information contact Adult Education at 217-238-8292.