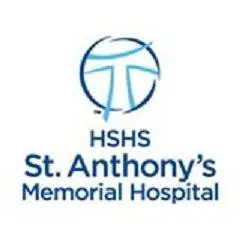 HSHS St. Anthony's Memorial Hospital believes knowledge is power, particularly when it comes to health care. Access to information helps you work with your doctor to make the best possible decisions about your health.
St. Anthony's is partnering with Emmi®, a provider of interactive, multimedia health engagement solutions, to offer their patients and others access to free online programs to help them navigate their health care. The Emmi programs use simple language and compelling visuals to help people make sense of complex medical conditions, walk them through an upcoming procedure, or prepare them for a hospital stay. Each program is individually prescribed by a hospital department and encourages patients to take a more active role in their health by helping them:
Learn what to expect
Know what questions to ask their physician
Share information with family and friends
Relieve their own or their loved ones' anxiety
Feel more empowered and in control
St. Anthony's Memorial Hospital patients may receive an invitation from Emmi to view an online program specific to their health care needs. When patients register at the hospital or schedule a test or procedure, St. Anthony's staff or physician office staff ask them for their email address or telephone number so Emmi can deliver an access code that allows patients to view their prescribed programs. If patients do not have email or access to the internet, they can request a family member or friend receive the access code in their place. Patient information will not be shared. Emmi programs take about 15-20 minutes to complete, can be viewed on any internet-enabled device, and can be shared with friends and family anywhere in the world.
Programs are available at St. Anthony's Memorial Hospital in the following areas:
Surgery or Surgical Procedures (arthroscopic or joint replacement, biopsies, colonoscopies, etc.)
Imaging Tests (MRI, CT scan, mammogram, sleep study, etc.)
Cardiac Procedures (stress tests, cardiac catheterization, etc.)
Home Care (for those with chronic conditions such as heart failure)
Pain Management Consultations
Diabetes Management
Prenatal Care
Chronic Wound Care
Ostomy Care
St. Anthony's Memorial Hospital also makes general Emmi programs available on their web site without an access code.  To check them out, visit www.stanthonyshospital.org/emmi.
HSHS St. Anthony's Memorial Hospital is part of the Southern Illinois Division of Hospital Sisters Health System, which also includes HSHS St. Elizabeth's Hospital in Belleville, HSHS St. Joseph's Hospital in Breese, HSHS Holy Family Hospital in Greenville, and HSHS St. Joseph's Hospital in Highland.
About Hospital Sisters Health System
Hospital Sisters Health System's (HSHS) mission is to reveal and embody Christ's healing love for all people through our high quality, Franciscan health care ministry. HSHS provides state-of-the-art health care to our patients and is dedicated to serving all people, especially the most vulnerable, at each of our 14 Local Systems and physician practices in Illinois (Belleville, Breese, Decatur, Effingham, Greenville, Highland, Litchfield, and Springfield) and Wisconsin (Chippewa Falls, Eau Claire, Oconto Falls, Sheboygan, and two in Green Bay). HSHS is sponsored by Hospital Sisters Ministries, and Hospital Sisters of St. Francis is the founding institute. For more information about HSHS, visit www.hshs.org.  For more information about Hospital Sisters of St. Francis, visit www.hospitalsisters.org.
About Emmi
Emmi delivers interactive patient engagement solutions by combining an intimate understanding of people with expertise in behavioral and educational science. Emmi's integrated, web-based programs and automated call campaigns, expertly designed through a rigorous development process and a human-centered approach, provide a scalable way for healthcare organizations to engage individuals to be participants and partners in their care, while improving operational and financial performance. Emmi creates empowered people, improved relationships and healthier populations. For more information, visit emmisolutions.com, or follow the company on Twitter, LinkedIn, and Facebook.