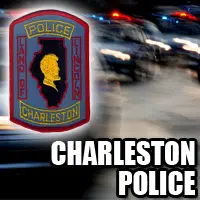 The Charleston Police Department has posted this warning on their facebook page:
"Warning to those who use Craigslist or any other internet sites to make transactions. Please remember sites like Craigslist are often patrolled by individuals who wish to defraud hard working citizens. There was a recent report where an individual used information regarding a local property that is for sale. The suspect, knowing the property was for rent or for sale, took this information and placed a Craigslist add stating the property is for rent. The victim, who was looking for a property in the area ended up responding to the add and the suspect then began corresponding through telephone via text and calls. In the end the victim sent the deposit and first month's rent to an address in San Antonio, Texas and is now out $1300.00. The suspect never sent the keys to the property as promised. Though a contract was sent to the victim, please understand it is very easy to create a fake document. If the information on the contract is fake, the contract itself is fake.
The number used in this scam, 972-750-3927, has been used in scams before. The number may be real, but it is still being used for scamming purposes. The technology of "spoofing" or disguising numbers is very common in scams.
Please do everything in your power to deal with local individuals and do not rely on money transfers or payments to other locations without confirming the people / businesses are real.
Before judging people who fall victim to this type of scam remember, ANYONE can fall victim to a scam or fraud. Use common sense and due diligence to follow up and ensure the people you are dealing with are real, not fictional, and if you have any doubts then do not make the transaction."