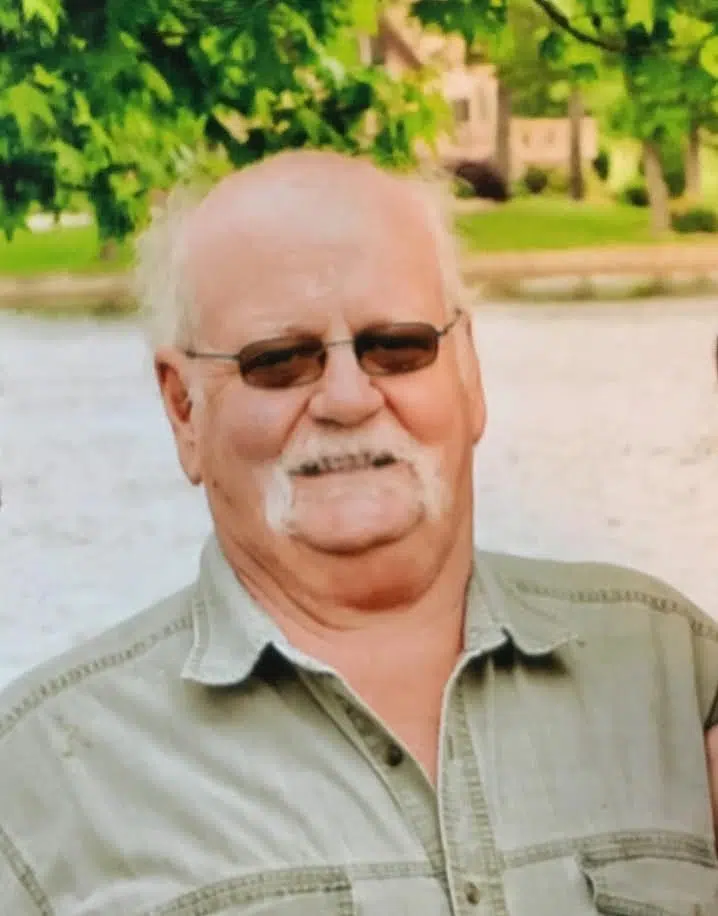 Christopher Gilbert Zuber, age 56, of Ste. Marie, Illinois, passed away at 11:15 PM – Friday, August 5, 2016, in rural West Liberty, Illinois, along with his beloved grandson, Austin Zuber.
Mass of Christian Burial will celebrate at 10:00 AM – Thursday, August 11, 2016 at St. Mary of the Assumption Catholic Church in Ste. Marie, Illinois.  Burial will be in the St. Mary's Cemetery in Ste. Marie, Illinois, with full military rites by the Ste. Marie American Legion Post #932.  Visitation will be held 5:00-8:00 PM – Wednesday, August 10, 2016 at the church and 1 hour before the mass.  Arrangements are under the care the Meyer Funeral Home in Newton, Illinois.  The obituary can be viewed and condolences left at www.meyerfh.com.  Family would like to request that all friends are welcome to ride their motorcycle and help lead the funeral procession.
Chris was born in Olney, Illinois, on December 20, 1959, the eldest child of Samuel R. and Linda (Basham) Zuber of Ste. Marie, Illinois.  He entered the Army in 1978, doing his basic training at Ft. Sill, Oklahoma and advanced training at Ft. Dix, New Jersey.  He spent the rest of his time stationed in Frankfurt, Germany.  Chris was a truck driver for many years.
Chris is survived by his parents, two children – Samuel J. Zuber (wife Krystalyne Jean) of Albion, Illinois and step-daughter Amanda (Steinman) Shelby of Mt. Carmel, Illinois. His biggest joy in life was his grandchildren: Marissa Griffith (deceased), Gavin Griffith (deceased), Jaedin Yurkanin, Larissa Yurkanin, Austin Zuber (deceased), Landon Zuber and Arian Shelby.  Siblings: Cari (Carl) Phillips of Ste. Marie, Illinois; Greg (Theresa) Zuber of Newton, Illinois; Libby Riggs of Donaldson, Inidana; Edie Hice of Newton, Illinois and Amanda (Steve) Huber of O'Fallon, Illinois.  His foreign exchange siblings are Tom Georgiou (Greece/Mahomet, Illinois), Matthew Stevens (Australia) & Iris Wagner (Austria). Chris had many nephews, nieces that he loved to pick on.
Chris served his country in the United States Army and was a member of the Ste. Marie American Legion Post #932.  He was also a member of St. Mary of the Assumption Catholic Church in Ste. Marie and the Crawford County ABATE.  He enjoyed fishing and riding his Harley.
Chris was preceded in death by both his paternal and maternal grandparents, Frank and Bernadette Zuber and Gilbert and Edith Basham, as well as grandchildren Austin Zuber and Marissa and Gavin Griffith.
Chris enjoyed life and loved to joke and have fun with his many, many friends.  He will be missed by many.