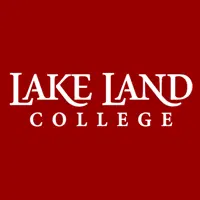 The Lake Land College Board of Trustees posthumously honored Karen Fuqua with the Clem G. Phipps Exemplary Trustee Award.
Fuqua served as a Lake Land trustee from 1997-2005, and during her tenure, she served as board secretary from 2002-2005, chair of the building and site committee from 1998-2003 and the finance committee in 2004. Jackie Joines, executive director for college advancement, nominated Fuqua for the award.
Fuqua's sister, Marilyn Fuqua Thompson, received the award on her behalf during the August board meeting at the Kluthe Center for Higher Education and Technology for Fuqua's dedication to helping others receive an education.
The award was named after Clem G. Phipps, first chair of the Lake Land College Board of Trustees, to recognize former trustees who have demonstrated leadership and dedication to Lake Land College and the community.
Fuqua left a substantial amount of her estate to fund scholarships through the Lake Land College Foundation, providing at least four annual nursing scholarships.
Being raised on a farm taught Fuqua and Fuqua Thompson the value of hard work, but they understood that even with it, obstacles could still prevent people from achieving their goals.
"We got involved in giving to the foundation because we knew there are people who wouldn't otherwise be able to have the opportunity to receive a college education," Fuqua Thompson said.
Fuqua graduated from the University of Illinois and received her law degree from Northern Illinois University. She practiced law in central Illinois for more than 30 years and was a member of the Illinois Bar Association and the Coles Cumberland Bar Association.
In her community, Fuqua was active and served on numerous boards. She was an advocate for women, specifically abused women and children, and was involved with the Salvation Army and Catholic Charites.
Fuqua was honored posthumously in 2015 by the Fifth Circuit Pro Bono Committee for the pro bono legal services she offered. She was also recognized in the Educator's Guild by the Lake Land College Foundation for her lifetime giving.