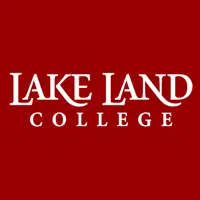 Lake Land College awarded seven students with the Microsoft Office Specialist certification through the Lake Land College Business Division.
The MOS certification exams test students' skills in Microsoft Office 2013 programs — Word, Excel, Access, PowerPoint, Outlook, OneNote and SharePoint. Since offering testing for the first time in fall 2015, 62 Lake Land students have received certification in one or more of these programs.
The courses which offer the opportunity to earn a certificate are Practical Software Applications, Advanced Software Applications and Automated Office Procedures, but the list of courses will be expanding this fall.
Beth-Anne Graham of Farina and Erica Grant of Charleston received a Microsoft Office Specialist Master certificate.
Microsoft Office Specialist certification provides students with an advantage in their educational and workforce pursuits by making them more competitive and providing a credential.
The following students most recently completed the exam and received certification:
Shannon Duck, Pana
Beth-Anne Graham, Farina
Erica Grant, Charleston
Laurie Kramer, Farina
Nicole Moschenrose, Watson
Jennifer Riley, Sullivan
Dustin Sudkamp, Effingham
There have been 62 Lake Land College students who have earned an MOS certification between November 2015 and May 2016. Those who have completed the requirements for it are: Matthew Babyak; Jordan Ball; Shelby Black; Spencer Blackburn; Steven Brown; Melanie Bullock; Hayley Carlson; Colin Carver; John Cohn; Macie Collins; Brandon Davis; Riley Donhou; Carrie Eirhart; Miles Farthing; Taylor Flowers; Brittany Fore; Tony Haney; Jessica Hahney; Kaylee Hampton; Elizabeth Heldman; Nathan Herboth; Candice Higgs; Kristy Holman; Sarah Hostetter; Molli Johnson; Telsa Johnson; Reagan Keck; Shanna Killen; Elizabeth Koehler; Alyssa Kuhlman; Nicole Landreth; Michelle McDowell; Teresea Meyer; Jessica Miller; Jenna Miller; Devin Mosier; Chelsea Munoz; Benjamin Myers; Megan Nichols; Jeslyn Piece; Wendy Plopper; Sharold Plush; Carter Price; Emily Rothrock; Connor Russell; Zoe Sanders; Amber Scales; Sara Schilling; Lacie Staggs; Devon Still; Hayden Strader; Hany Tawdros; Olivia Thompson; Callie Vogt; Dallas Wilson; and Elizabeth Yoder.