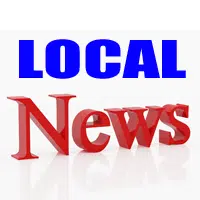 Mark your calendars and call TODAY to reserve your space!  Your LifeSpan Center is pleased to announce the following opportunity on Thursday, August 25, 2016.
AARP Illinois in partnership with Family Caregiver Resource Center at your LifeSpan Center.   Community Program Design will broadcast a live online family caregiving event that will be simulcast for in-person statewide viewing parties on Thursday, August 25th.  This special evening event, titled "Unstuck!  Lightening the Heart of the Family Caregiver with Humor" will feature noted author and AARP Tennessee Volunteer Peter Rosenberger.  It will be broadcast live from Nashville at 6:00p.m.
Join us at 5:30p.m. for a light supper – the broadcast will follow in your LifeSpan Family Theater at 6:00p.m.  Attendees will learn how to lighten their hearts, rediscover their identity, and find a safe emotional path – with a healthy dose of Peter's outrageous humor and candor.
Please call (217) 639-5150 to reserve your space today – seating is limited.
If you are in need of transportation, please contact Dial A Ride at 217-639-5169 or 800-500-5505 at least 10-14 days in advance for reservations.
To learn more about your LifeSpan Center and to view our monthly calendar of events, movie schedule, lunch menu and upcoming activities, visit www.colescouncilonaging.org.