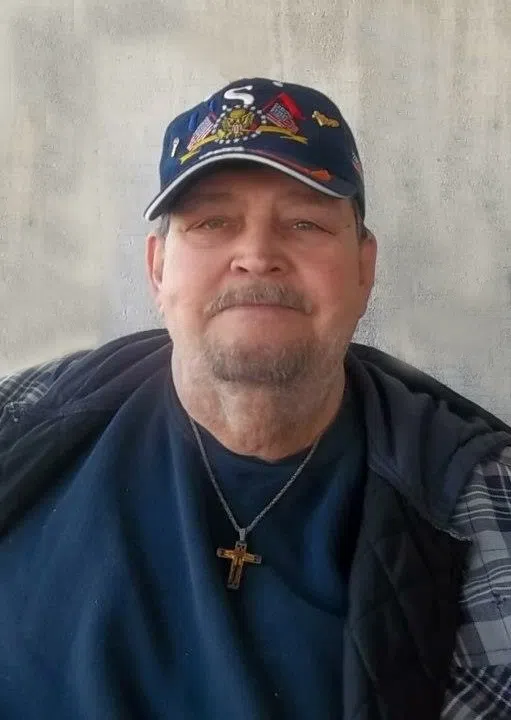 William Lynn "Bill" Heddins, Sr., age 68, of Neoga, Illinois, was called home to be with his Heavenly father at 9:57 P.M., Monday, August  15, 2016 at the HSHS St. Anthony Memorial Hospital in Effingham, Illinois. He was born January 30, 1948, in Decatur, Illinois, the son of Melvin E. and Dorothy (Alexander) Heddins. Bill was a member of the Free Methodist Church of Neoga, IL. He married his best friend Sharon Blair, April  7, 1965, in Mattoon, IL. Bill was a very skilled musician and he enjoyed playing the guitar and Fiddle. He also enjoyed traveling the country showing his artistic skills.
Bill leaves he beloved wife after fifty-one years, Sharon Heddins of Neoga, IL; one son, William  "Lenny" Heddins, Jr. and wife Tammy of Gays, IL; two daughters, Sherry Lynn Wolf and husband Rob of Neoga, IL and Amy Powell and Fiancée' Bernie Lester of Shelbyville, IL; one sister, Mary Scribner of Ft. Myers, FL: nine grandchildren and five great grandchildren. Mr. Heddins was preceded in death by his parents; one sister, Helen Cline; father-in law and mother-in-law, Floyd and Edna Fox.
Memorials may be made to the family, Sharon Heddins, 461 Elm Ave., Neoga, IL 62447.
As per Mr. Heddins and his family wishes the body will be cremated and a private family service will be held at a later date. Swengel-O'Dell Funeral Home of Neoga, is in charge of arrangements.
on line condolences may be expressed at swengel-odell.com