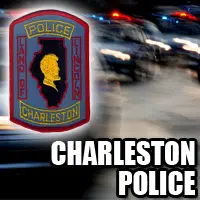 A traffic stop was initiated late Friday morning at the Mach  1 gas station in Charleston that led to four arrests and the seizure of drugs and money.
At approximately 11:25 a.m. authorities pulled over a black 2003 Nissan SUV after Charleston Police had received information regarding suspected gun and drug activity.
The felony traffic stop was initiated by the Coles County Sheriff's Department along with assistance from the East Central Illinois Drug Task Force and the Charleston Police Department.
One suspect, Kenneth Ghaziani ignored police commands and fled from the vehicle. A short pursuit resulted in the arrest of Ghaziani inside the County Market grocery store. The other  two suspects were arrested during the vehicle stop.
A search incident to arrest was conducted on the vehicle, which resulted in the seizure of suspected Methamphetamine and Cocaine along with a small amount of currency.
These three suspects, along 
with Antonio L. Ghaziani, 24, 
of Charleston are also  suspected in causing damage 
to numerous vehicle around 
Charleston 
on Thursday
  night and 
Friday
 morning. 
Antonio Ghaziani was arrested 
for his part in the criminal  damage incidents.  All four suspects were placed 
in the Coles County Safety 
and Detention Center pending a court appearance.
(Charleston Police Department)