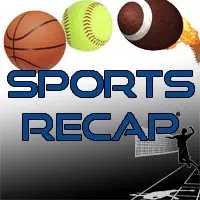 Area baseball:  T-town took down Windsor/Stew-Stras 9-1 in the season opener for both teams.
Boys' golf:  Mattoon finished second at the Champaign Centennial Invitational.  St. Anthony was third and Charleston finished in sixth.  Arcola won the Tuscola Invite, followed by the host school.  Tri-County was fifth.
T-town edged Salem 173-176.
The Charleston girls' golf team won its own 9-hole scramble.  The Mattoon girls tied for second.