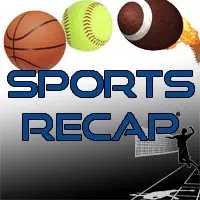 Baseball:
St. Anthony beat Windsor/Stew-Stras 4-2, South Central shut out Brownstown/St. Elmo 11-0, and North Clay defeated CH/BC, 15-1
Volleyball:
Tri-County beat Okaw Valley 25-23, 25-21, and Clay City topped Robinson 25-17, 25-22
Boys Golf:
Shelbyville shot a 175 to beat Pana and Windsor/Stew-Stras.  Arcola took the triangular at Eagle Creek
Girls Tennis:
Shelbyville topped Vandalia, and Flora beat Paris
Softball:
The Mattoon Wildcats improved to 9-0 with a 5-3 win over Casey-Westfield.