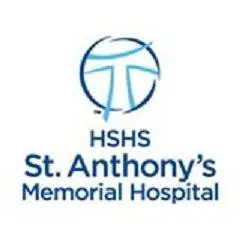 Community members wanting to get healthier have an opportunity to become a "superhero" for the day and join in the 2016 Superhero Race on Saturday, September 10 at the Richard E. Workman Sports & Wellness Complex.  The race is being presented by HSHS St. Anthony's Memorial Hospital, whose Physical Rehabilitation and Wellness services are located in the Workman Sports Complex, and all proceeds support the HSHS St. Anthony's Foundation to benefit the hospital's diabetes programs.
The cost for the 5K Walk/Run will be $30 and the cost for the 10K Run will be $35.  Racers can register ahead of time online on the hospital's web site (stanthonyshospital.org) or can register the day of the race from 6:30-7:30 a.m. A Kids Fun Run will start at 8 a.m., with the 5K Run/Walk and 10K Run starting at 8:15 a.m. The race will take place rain or shine and takes off from the Richard E. Workman Sports & Wellness Complex.
For those who want to come out and support those with diabetes, there will also be a basket raffle on Race Day to help raise funds for St. Anthony's diabetes program. Every race participant will receive a ticket in their packet for a chance to win a basket of their choice, but there will also be the opportunity to purchase more raffle tickets. Tickets will be 1 for $1, 6 for $5 or 25 for $20.
Diabetes affects many in our surrounding community. Please come and support diabetes awareness and help us fight diabetes one punch at a time! To pre-register for the race or to check out the raffle baskets, visit St. Anthony's Memorial Hospital's web site at stanthonyshospital.org, and go to "Events and Classes," and select "2016 Superhero Race."  You can also find out more information about the race and raffle on the Superhero Race Facebook Event page on St. Anthony's Facebook Page, facebook.com/StAnthonysMemorialHospital.
HSHS St. Anthony's Memorial Hospital is part of the Southern Illinois Division of Hospital Sisters Health System, which also includes HSHS St. Elizabeth's Hospital in Belleville, HSHS St. Joseph's Hospital in Breese, HSHS Holy Family Hospital in Greenville, and HSHS St. Joseph's Hospital in Highland.