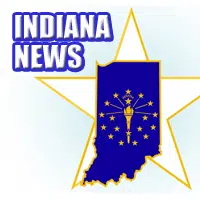 The Hoosier National Forest is very pleased to offer public presentations this fall by two of Indiana's well known tribes; the Miami Tribe of Oklahoma and the Delaware Tribe of Oklahoma. Join us for these family-friendly events and learn a little bit about Native American heritage and culture:

Sept. 12, 7 p.m. ET – Diane Hunter, Tribal Historic Preservation Officer (THPO) and Doug Peconge, Assistant THPO from the Miami Tribe of Oklahoma at the Lawrence County Museum of History 929 15th Street, Bedford, IN 47241. Contact info: Angie Doyle 812-276-4748 or Rowena Cross-Najafi (812) 278-8575.

Sept. 15, 7 p.m. ET – Michael Pace, former Assistant Chief of the Delaware (Lenape) Tribe of Oklahoma and employee of Conner Prairie Interactive History Museum at the Dubois County Museum 2704 N. Newton Street Jasper, IN 47546. Contact info: Angie Doyle (812) 276-4748 or Mary Ann Hayes (812) 634-7733.

The USDA Forest Service-Hoosier National Forest, as a federal agency, has a special government-to-government relationship with federally-recognized tribes. Native American people were the first stewards of lands now managed by the Forest Service and we recognize and honor that fact as we conduct our management activities today. Seven tribes, all forcibly removed to Oklahoma in the early 19th century, consider southern Indiana their ancestral homelands and the Forest Service works closely with them to ensure their voices are heard. As we work together and build relationships, we are reminded how important it is to dispel myths and stereotypes.

These events are part of the Forest Service's commitment to expanding public knowledge and understanding of the tribal history of southern Indiana. We plan to host additional events in the future. Please join us for these opportunities to listen and learn about the many rich and diverse cultural traditions that thrive in these peoples, both in the past and today.