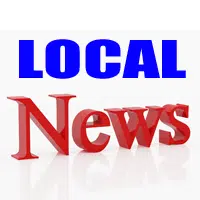 A major project to repair windows at the Vandalia Statehouse State Historic Site is scheduled to begin soon, and the Vandalia Historical Society encourages local contractors to bid on the work.
Generous donors contributed to the historical society's campaign to raise money for the first phase of this much-needed work. The money will be used to begin restoration that includes three sections: prepping and painting the exterior windows, repairing and replacing up to seven wood sill members and building and installing wooden storm windows.
Interested parties should be familiar and experienced with restoration work on historic structures. To learn about the job specifications and bidding process, contact Ryan Prehn at 217-558-8950.
"The Vandalia Historical Society thanks all the donors who are making this repair work possible. We would be thrilled if the jobs created by this project go to local residents. We hope local contractors will take a close look at the project and submit bids if at all possible," said Susan Williams, president of the Vandalia Historical Society.
The VHS and local community have been raising money for years towards this effort and received a boost this past spring when the energy company Enbridge Inc. graciously contributed funding earmarked for window restoration at the Statehouse.
The Vandalia Statehouse State Historic Site is operated by the Illinois Historic Preservation Agency. It is Illinois' oldest surviving capitol building, serving as the seat of government from 1836 to 1839. Abraham Lincoln served here as a state representative.
For more information about the Vandalia Historical Society and its support of the statehouse, contact Susan Williams at 618-322-4411 or follow the society at www.Facebook.com/VandaliaStatehouse.