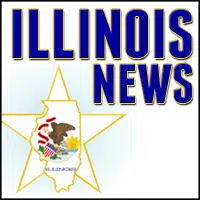 A man is in custody in connection with the death of a woman who was found buried in a yard in Standard, Illinois.  Police found Deborah K. Dewey, 62, Monday in a "shallow grave," after a weeks-long search for her.
Clifford A. Anderson, 66, of Standard, IL has been charged with concealment of a death, which is a class 4 felony. Anderson is being held at the Bureau County Jail on a $750,000 bond.  
Dewey went missing on August 22 in Spring Valley, Illinois. On August 29, 2016, Dewey's gray 2007 Buick LaCrosse, was found unlocked at the TA Truck Stop on Illinois Route 47, just north of I-80. 
She was found on September 12, and a day later police searched a home at 204 8th Street in Standard, after which they arrested Anderson.
This still remains an open and ongoing investigation.  Police ask for anyone with information on Dewey's death to contact ISP District 17 Headquarters at (815) 224-1171.