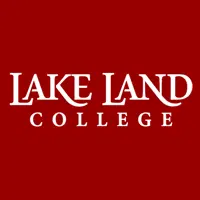 Lake Land College is expanding the number of welding courses offered in the Effingham community through a partnership among the college, the Effingham County Chamber of Commerce and Effingham Community Unit 40.
The partnership's goal is to offer courses that meet the training needs of area employers for skilled welders. The program originally started with one course and has now expanded to three.
Interested students can enroll today in the first course.
Welding Fundamentals, WEL-057-38143, is a Mod 2 course that meets from Oct. 18 to Dec. 8 on Tuesdays and Thursdays from 5-8:30 p.m. at Effingham High School. Metal Cutting and Fabrication will be offered from January through March and Pipe Fitting & Welding will be offered from March through May.
"Our local manufacturers have made it clear that there is a strong need for more individuals with welding skills to fill available jobs," Chamber President & CEO Norma Lansing said.  "The partnership that came together to fill this need says a lot about our community commitment to business growth and better jobs for the people living here."
In the course, students will develop skills in safety, metal identification, oxy-acetylene welding, metal cutting processes, shielded metal arc welding, gas metal arc welding, gas tungsten arc welding (including stainless steel and aluminum), machining, fluid power, mechanical drives and blueprint reading.
Enrollment in the class is limited, so students need to register by Oct. 10 by contacting the Kluthe Center at 217-540-3555 or by going to lakelandcollege.edu and clicking on the Enroll Now button. The first step is to complete an Intent to Enroll form.