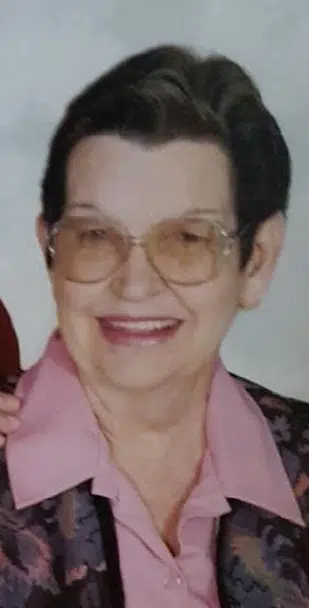 Norma Louise Boswell, 77, of Toledo, Illinois passed away at 6:30 am on Friday, September 16, 2016 in Greenup, Illinois.
Funeral services will be at 10:00 am on Tuesday, September 20, 2016 at the Barkley Funeral Chapel in Toledo. Visitation will be from 5:00 to 7:00 on Monday evening at the funeral chapel. Burial will be in the Toledo Cemetery.
Norma was born on August 21, 1939 in Cumberland County to Howard and Almeda (McGee) Ingram. She married Bill Boswell on January 17, 1958. He survives along with their sons William "Bill" (Lisa) Boswell Jr. of Marshall and Byron (Amy) Boswell of Greenup; brother Howard Ingram Jr., of Neoga; grandchildren David (Courtney) Altmeyer, Tiffany (Alexander) Porter, Jamie (Alan) Borntreger, Hannah Boswell, Kristina (Blaine) Henson, William (Lacey) Boswell III, Courtney Sanders, Emma;
great grandchildren Charleigh, Matthew, William 4th, Preston, Carter and Conner Boswell, Lilly Sanders, Cassandra, Anthony and Bradley, Andrew and Natalie Altmeyer, Emily Porter, Taran and Bre-Ann Borntreger, Raegan and Nakarri Drum; great friend Tammy Hollingsworth.
She was preceded in death by her parents, children Kenneth, Robert and twins Ronnie and Connie Boswell.