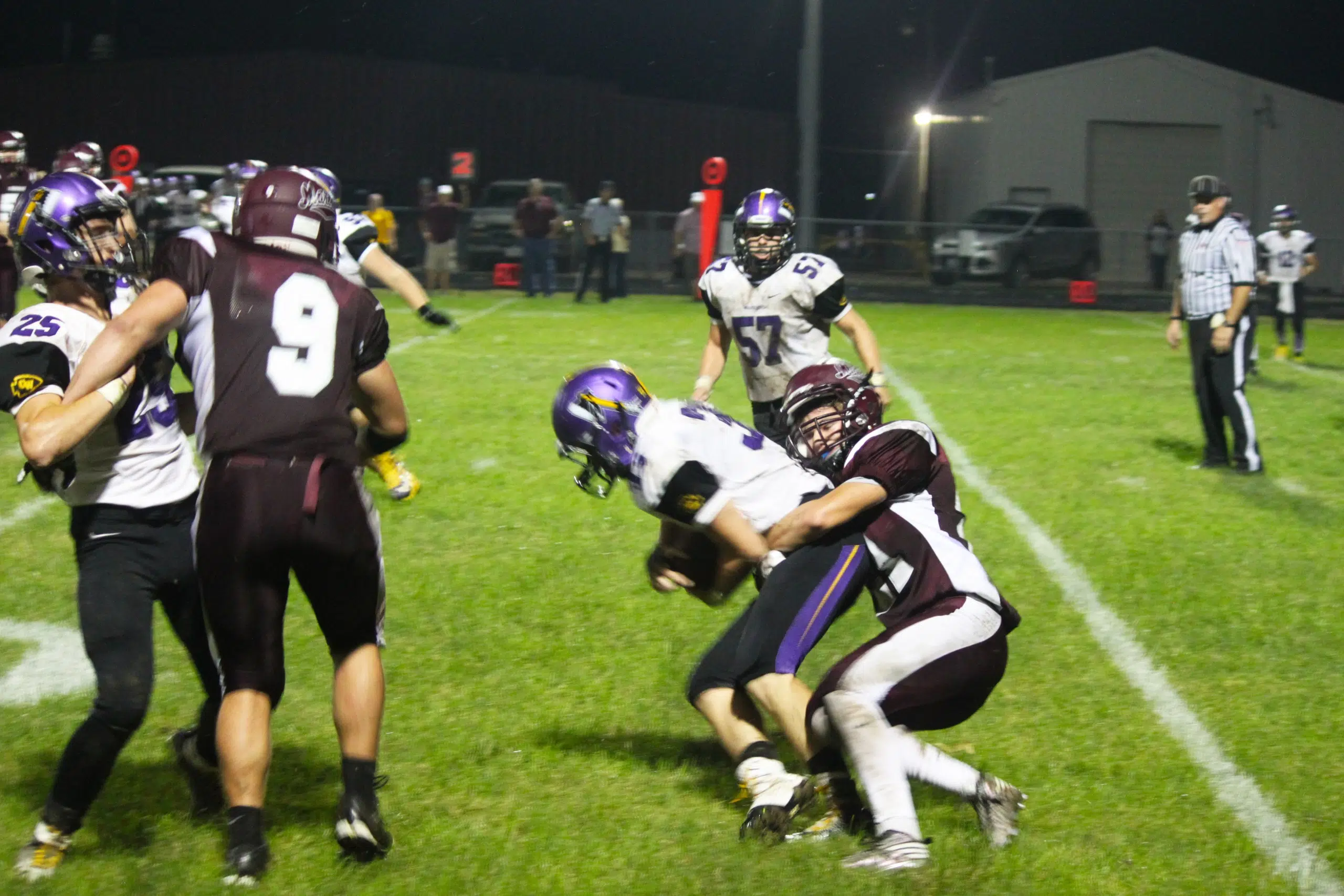 After some early mid day showers both Robinson and Casey Westfield still came out to play some Friday night Football. Casey Westfield, however would prove to not be so lucky in this shut out game against Robinson.
The first quarter of the game showed both teams being evenly matched in terms of both offense and defense. Both teams managed to keep one another from scoring. However, over half way through the second quarter, Robinson would make the first successful touchdown of the game along with a successful two point conversion rounding things up in the first half with Robinson leading 8 to 0 over Casey Westfield.
The second half would prove to be tough on both teams in terms of the weather elements. Prior to the game the field was soaked and as the second half began so did the unfortunate weather as well. The second half, in part because of the weather conditions we would see multiple fumbles.
The 3rd quarter would prove to be another quarter in which both teams managed to keep each other from scoring. However, after a successful pass which placed Robinson in perfect scoring position at the end of the third quarter this would lead to their second touchdown of the game.
The fourth quarter within the first minute would open up with Robinson successfully scoring once again and successfully completing another two point conversion. This puts Robinson still in the lead 16 to 0 over Casey Westfield. Throughout the final half of the game Casey's offense would be unable to successfully score. During the final moments of the game Robinson would recover an on side kick allowing them the lead to make the final touchdown of the game. This would place the final score for Robinson defeating Casey Westfield 22 – 0.