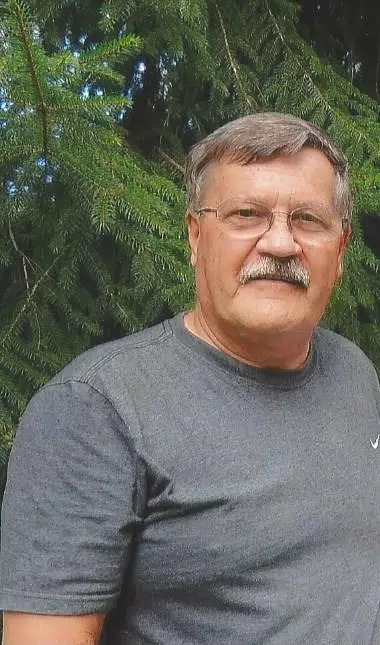 Roger Alan Miller, 66, of rural Greenup passed away suddenly on Friday, September 16, 2016, at Carle Hospital.
Roger was born on February 7, 1950, at home, in Timothy, Illinois, the son of Kenneth L. and Thelma Reeder Miller. He was a lifelong resident of the Timothy neighborhood.
Roger was a 1968 graduate of Cumberland High School. He attended LakeLand College and graduated from Eastern Illinois University with a B.S. in Industrial Arts and later with a M.S. in Educational Administration. He taught public school in Kansas, IL and Cumberland for 15 years and then taught at the Vandalia Correctional Center. He served as an Associate Dean for LakeLand College at Vandalia Correctional Center. Roger also was a long term part-time employee at Scott's Building Center. He served 6 years in the Illinois National Guard and served 2 terms on the Cumberland School Board.
Roger was a special man. He was kind, funny, friendly, loving, generous, and empathetic. He had a quick wit and loved to tease and make jokes. He was a talented woodworker and builder. His wonderful personality won him many friends.
Roger's number one priority was always his family. He also loved his Dodge and Ford antique vehicles which he proudly displayed in his pole barn/1950's gas station replica. He and Carol enjoyed searching for antique items to add to their collection. Roger so enjoyed giving tours of the pole barn.
Roger married his high school sweetheart Carol Gabel on August 8, 1971. They enjoyed every day of their 45-year marriage. Every year just got better. Roger is survived by his loving wife Carol, children Amy (Tom) Owens of New Lenox, IL; Brandon (Sarah) Miller of Toledo; and Kelly (Jamie) Landrus of Marshall. Ten beloved grandchildren will sadly miss their PaPa: Zoe Sullivan, Darby Sullivan, Hadley Owens, Jackson Owens, Riley Long, Chloe Landrus, Brady Landrus, Maggie Landrus, Reed Miller and Jude Miller. He also leaves sister Brenda (Don) Pruemer, brothers Rusty (Chaley) Miller and Mike (DeAnn) Miller, his in-laws Walter and Phyllis Gabel, sister-in-law Sheryl (Raymond) Shook, and brothers-in-law Bob Gabel and Mark Gabel. He was preceded in death by his parents, grandparents Harold and Daphne Reeder and Lillian Oakley, and his Golden Retriever Molly.
Visitation will be Tuesday, September 20, 2016 from 5:00 to 8:00 pm at the Greenup United Methodist Church, 201 N. Kentucky St. Funeral services will be held at 10:00 am on Wednesday, Sept. 21 at the church with Pastor Cyndi Weidman officiating. Burial will be in the Harmony Cemetery. The Barkley Funeral Chapel in Greenup is assisting the family.
In lieu of flowers, if desired, memorial gifts may be directed to the Roger Miller Vocational Education Scholarship in care of Cumberland High School. Online condolences can be expressed at www.barkleyfuneralchapels.com