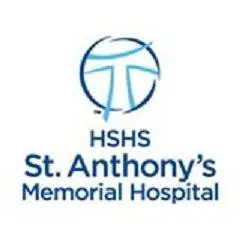 In response to requests from community members and other area providers, HSHS St. Anthony's Memorial Hospital has expanded their Convenient Care clinic hours to meet community needs.
The clinic, located in Effingham at 801 West Temple Avenue on the corner of Mulberry Street and Temple Avenue, will now be open 10 a.m. to 8 p.m. seven days a week, 365 days a year. St. Anthony's Convenient Care clinic offers a fast, comprehensive approach for people needing medical care but do not necessarily need an emergency room.  The clinic is staffed by mid-level providers. No appointments are necessary and walk-ins are welcome.
The types of illness and injuries that can be treated at the Convenient Care clinic include:
Allergies and asthma
Broken fingers and toes
Bronchitis
Minor Cuts needing stitches
Earaches and eye infections
Fevers and flu
Headaches
Moderate back problems
Sinus infections
Skin rashes and infections
Sore throats and coughs
Sprains and strain
Stomach ailments
Urinary tract infections
Vomiting or diarrhea
Most other minor injuries and illnesses
Convenient Care providers can also conduct school physicals, sports physicals, DCFS physicals, and work physicals. The Convenient Care facility also offers a Diagnostic Center that offers x-ray, lab testing, drug screens, breath alcohol testing and EKG services.
The phone number of the Convenient Care facility is 217-347-1690. For more information or a map to HSHS St. Anthony's Memorial Hospital's Convenient Care, visit St. Anthony's web site at stanthonyshospital.org.
HSHS St. Anthony's Memorial Hospital is part of the Southern Illinois Division of Hospital Sisters Health System, which also includes HSHS St. Elizabeth's Hospital in Belleville, HSHS St. Joseph's Hospital in Breese, HSHS Holy Family Hospital in Greenville, and HSHS St. Joseph's Hospital in Highland.