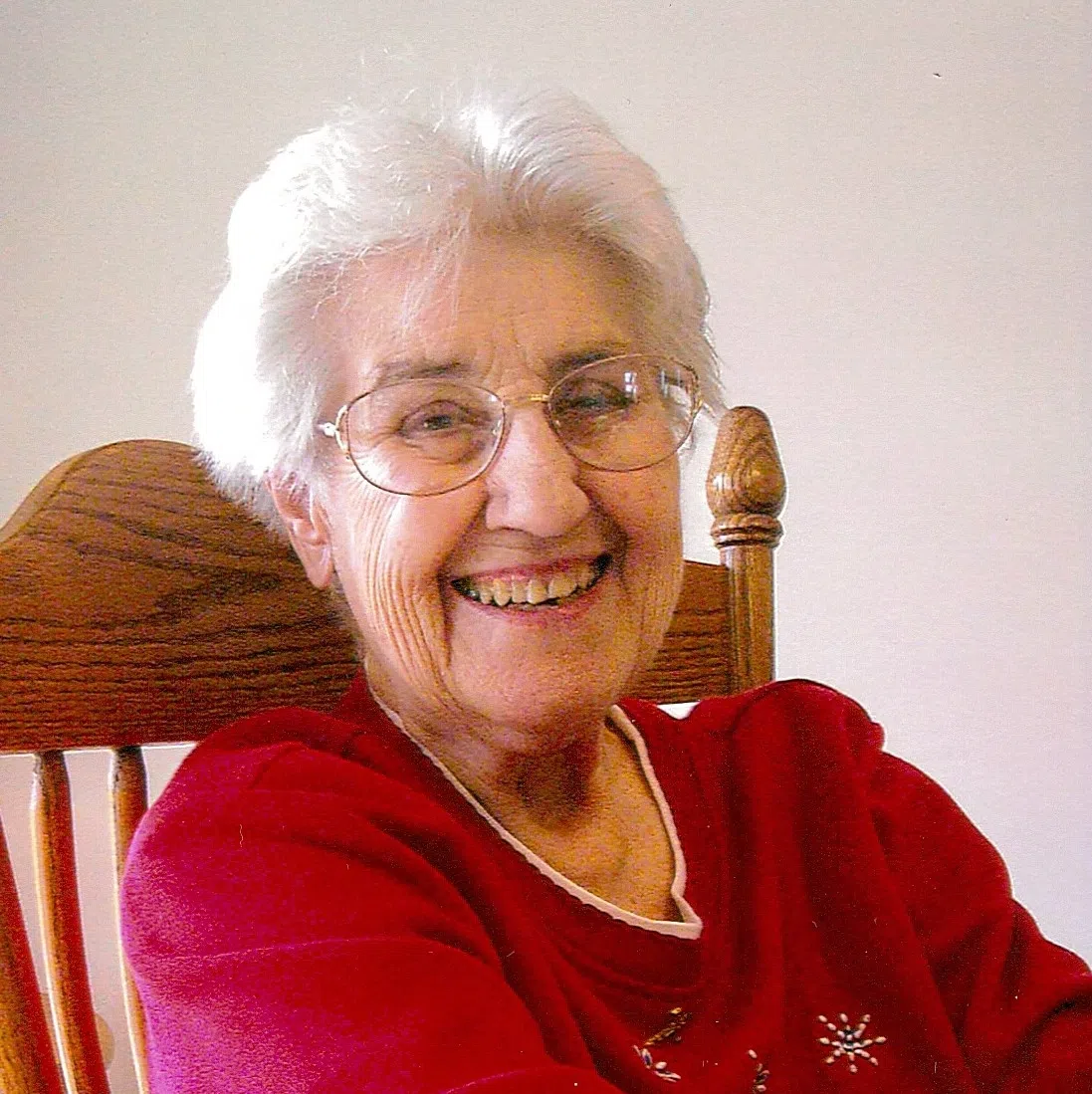 Lucille "Lucy" Huffmaster, 92 of Stewardson passed away Sunday September 18, 2016 at Heartland Christian Village in Neoga.  Born August 30, 1924 in Lawrenceville, she was the daughter of Frank and Fern (Thompson) Stansfield.   She was a graduate of Lawrenceville High School and Eastern College in 1946.  On May 31, 1952 she and James Huffmaster were united in marriage.
Lucy taught school in Mindon for two years and six years in Stewardson and Strasburg. She then was a substitute teacher until 1976. Lucy enjoyed cooking, playing the piano and singing.  She was member of United Methodist Church in Stewardson.
Surviving are her husband Huffy of Stewardson; her children Jana (Mike) Williamson of Marshall, David (Doris) Huffmaster of Stewardson, Aaron (Rose) Huffmaster of Stewardson; four grandchildren Del Rae Bridges, Audrey Huffmaster, Susan Williamson, David Williamson and five great-grandchildren.  Preceding her in death were her parents, two sisters Betty and Annie and one brother Phil.
Visitation will be Tuesday, September 20, 2016 from 5 p.m. until 7 p.m. at Brummerstedt Funeral Home, Stewardson.  Funeral service will be 10:30 a.m. Wednesday, September 21, 2016 at United Methodist Church Stewardson with Reverend Kathy Lewis officiating.  Burial will be at the Stewardson Cemetery.
Memorials may be directed to the United Methodist Church or donor's choice.  Lucy's family invites family and friends to share a memory or light a candle in her honor at www.lockartgreenfuneralhome.com.