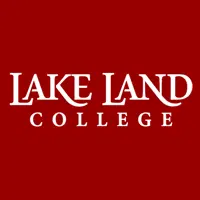 Applying for financial aid just got easier. This year, the online form will be available on Oct. 1—three months earlier than in the past.
Why is that important to students who will enroll in college in the Fall 2017, Spring 2018 and Summer 2018 terms?
"Most schools award financial aid on a first-come, first-served basis. Completing the FAFSA early will ensure you are in the applicant pool for any awards for which you qualify," Paula Carpenter, director of financial aid and veteran services said.
The FAFSA is the first step in the financial aid process to receive a grant or a loan. Many scholarships also require a student to complete the FAFSA.
"We know that next school year seems far away, but we want our Lake Land College students to be first in line to receive any Illinois MAP grant funding that could become available," Carpenter added.
In addition to making the form available earlier, it will be easier to complete the FAFSA, the free financial aid form, as families can use 2015 tax information which should be readily available.
The form is available at fafsa.gov. Lake Land College's school code is 007644.
The following information will help families navigate the financial aid process for the 2017-2018 academic year.
TAX INFORMATION
From now on, the FAFSA will ask for older income and tax information that you will already have. This change means you won't have to use estimates anymore, or log in later to update your FAFSA after you file taxes!
Since chances are likely that your 2015 taxes are already filed, you may be able to use the IRS Data Retrieval Tool (IRS DRT) to automatically import your tax information into your FAFSA.
With the FAFSA available three months earlier will give you more time to meet most deadlines and to explore and understand your financial aid options.
BUT WHAT IF MY FAMILY'S FINANCIAL SITUATION HAS CHANGED SINCE OUR 2015 TAXES WERE FILED? CAN WE REPORT 2016 TAX INFORMATION INSTEAD?
No. You must report your 2015 tax information on the 2017–18 FAFSA. You do not have the option to report your 2016 tax information. If your family has experienced a loss of income since the 2015 tax year, talk to the financial aid office at your school. They have the ability to assess your situation and make adjustments.
Note: The FAFSA asks for marital status as of the day you fill it out. So if you're married now but weren't in 2015 (and therefore didn't file taxes as married), you'll need to add your spouse's income to your FAFSA.
Similarly, if you filed your 2015 taxes as married but you're no longer married when you fill out the FAFSA, you'll need to subtract your spouse's income.
CAN I FILL OUT THE FAFSA BEFORE I APPLY TO COLLEGES? WHAT IF I DON'T KNOW WHERE I'M APPLYING YET?
Yes, you can fill out the FAFSA even before you've submitted your college applications. Add every school you're considering to your FAFSA, even if you haven't applied or been accepted yet. Even if you're on the fence about applying to a particular school, add it. It will hold your place in line for financial aid in case you end up applying for admission at that school. You can always remove schools later if you decide not to apply (but you don't have to).
WILL FAFSA DEADLINES BE EARLIER SINCE THE APPLICATION IS LAUNCHING EARLIER?
We expect that most state and school deadlines will remain approximately the same as in 2016–17. However, several states that offer first come, first served financial aid will change their deadlines from "as soon as possible after Jan. 1" to "as soon as possible after Oct. 1." So, as always, it's important that you check your state and school deadlines so that you don't miss out on any aid. State deadlines are on fafsa.gov; school deadlines are on schools' websites.
For more information on the FAFSA changes, visit StudentAid.ed.gov/fafsa-changes.
For more information on how to complete your FAFSA, visit StudentAid.gov/fafsa/filling-out.