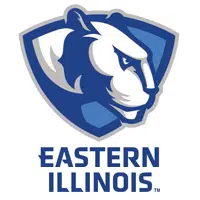 Eastern Illinois University is now accepting entry applications from individuals and/or groups wishing to participate in the EIU Homecoming Parade, scheduled to begin at 9:30 a.m. Saturday, Oct. 22.
Residents of Charleston and other area communities are invited to participate as EIU celebrates "There's No Place Like EIU!!" Homecoming 2016 during the week of Oct. 17-22.
Borrowing from the theme of the timeless movie classic, "The Wizard of Oz," this year's EIU parade will again feature a wide range of parade entries that include marching bands, flatbed floats, walking floats, decorated cars and more.  Interested applicants, including student organizations, community groups, and local and state dignitaries, are encouraged to join in on the fun.
The deadline to submit "community" homecoming parade forms is Friday, Oct. 7.  Entry forms from EIU-affiliated groups will be accepted until Tuesday, Oct. 11.  No late parade entries will be accepted.
To register and/or for more information, contact the EIU Student Life Activity Center at 217-581-5522 or online at http://www.eiu.edu/homecoming/parade.php.
Additionally, official EIU Homecoming 2016 apparel (Homecoming spirit T-shirts ($5) and sweatshirts ($15); larger sizes slightly higher) are available now through EIU Homecoming Week (while supplies last).  Visit the activity center in Room 2070 of the MLK Jr. University Union or phone 217-581-5522 for information on how to order.