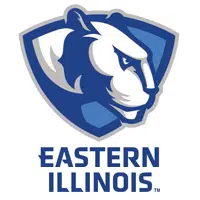 Eastern Illinois University's Office of Admissions will host its fourth annual junior and senior high school student tailgate on Saturday, Oct. 8.
Check-in for the event will take place from 3:15 to 3:45 p.m. in Lantz Arena.  High school upperclassmen will receive free football tickets for them and a guest.  (If students have additional guests, they can contact the Office of Admissions to receive discounted tickets.)
After checking in, students will be shown a quick presentation about EIU and the admissions process.  Immediately after, attendees will be offered a tour of Eastern's campus.
There will also be a special student-led tour of the campus geared toward fans of Pokémon Go.
Beginning at 4:30 p.m., students and families will enjoy the full tailgate experience.  Registered students and their families will receive a complimentary meal provided by WB's Pub 'n Grub, who will be cooking on-site and providing refreshments before the 6 p.m. kickoff against the Tennessee State Tigers.
This event is a great opportunity for students to see what life is like as a #FuturePanther. Students can sign up at www.eiu.edu/tailgate or contact Brittany Trimble at bmtrimble2@eiu.edu; 581-2223.
Students and families are encouraged to wear blue to this event and anticipate outdoor weather conditions.