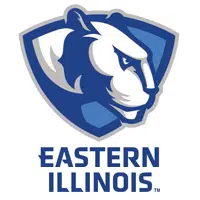 Nominations for the Eastern Illinois University 2016 Homecoming Parade Grand Marshal are now being accepted.
Being names Homecoming grand marshal is a prestigious honor bestowed upon an individual who exhibits and exemplifies EIU pride, service and contributions.  In addition to presiding over the Oct. 22 parade, the individual serving in the role takes part in other Homecoming events and activities, including the tailgate and football game later that same day.
The grand marshal is selected on the basis of his/her contributions, civic involvement, and personal achievements or distinction that he/she has brought to EIU.
The deadline to submit nominations is 4:30 p.m.  Monday, Oct. 3.  One need not be affiliated with EIU in order to nominate someone else.
For information, see http://www.eiu.edu/homecoming/machform/view.php?id=17368 or phone 217-581-5522.