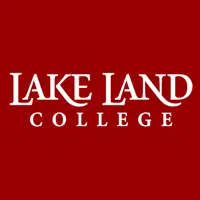 Laker Athletics will honor two new members to the Athletics Hall of Fame during the inaugural Laker Homecoming weekend.
The newest members of the Lake Land College Athletics Hall of Fame are Jenna Bradley Hilligoss, Mattoon and Jessica Daugherty, Casey. The Athletics Hall of Fame recognizes athletes, coaches and friends who have excelled in their careers or brought recognition and support to the program.
The honors will take place during the Alumni Recognition Banquet on Oct. 1 at the Mattoon Golf & Country Club. Kassidy Bonebrake, Crawfordsville, Ind., sophomore member of the Lady Lakers basketball team, chairperson of the Lake Land College Student Athletic Council and NJCAA Academic All-American, will give the welcome at the banquet. The banquet is just one of the many events scheduled during the college's first ever Laker Homecoming.  
Jenna Bradley Hilligoss, Laker Nation Class of 2009, was an All-Great Rivers and All-Region Tournament team softball member in both her '08 & '09 season. She was also an All-Region 24 member and All-Midwest second team pick. Hilligoss helped the Lakers to a 46-9 as a sophomore and a 36-9 season as a freshman. She recorded a .441 batting average her final campaign and a .406 batting average as a freshman. Jenna batted in 52 runs on 14 doubles, seven triples, and two home runs as a rookie. She also went 7-for-7 on stolen base attempts. Her sophomore year she batted in 52 runs making her the Lake Land Softball career leader in runs batted in with 104 until the record was broken in the 2015 season. In 2009 Jenna finished her season with seven homeruns, four triples and 15 doubles. Those 15 doubles her sophomore year made her the Lake Land Softball career leader in doubles with 29 until that was beaten in 2014.
Following her graduation from Lake Land College, Hilligoss continued her education and softball career at Murray State University. She gives much credit for her success at Murray State to her experiences at Lake Land College and her coach, Denny Throneburg. Through the tough love he showed and knowledge of the game he shared, Hilligoss was awarded the Ohio Valley Conference Player of the Year in 2011.
"Besides being a great athlete and student, Jenna was a strong team leader who has returned and is now giving back to her home community of Mattoon," Laker Softball Coach Nic Nelson said.
Hilligoss now serves as a program coordinator for Body Electric at Sarah Bush Lincoln. She lives in Mattoon with her husband Mitch. They are expecting their first child in January.
Jessica Hills Daugherty, Laker Nation Class of 2001, played for the Lake Land College Volleyball team for one year. With the Lakers, she was part of the All-Region and All-Tournament teams.  After Lake Land, Daugherty finished her playing career at Southeast Missouri State University.  At SEMO, she was awarded All-Conference and All-Tournament teams both junior and senior years. 
Daugherty was the assistant coach under Lori Bennett for two years at Lake Land, during the 2003 and 2004 seasons.  In 2005, she was hired as the head coach.  During her tenure, the Lakers were in the top 25 in the nation four of the five years and three years were in the top 10. Daugherty coached a two-time All-American and five other All-Americans.  She was voted Great Rivers Athletic Conference Coach of the Year in 2009 and Region XXIV Coach of the Year in 2005, 2007 and 2008.
"Jess's impact on the Lake Land College Volleyball program has spanned from player to assistant to head coach.  Under her leadership, Lake Land College Volleyball was put on the national map.  It was a privilege to play for her and is an honor to follow in her footsteps," said Ashli Robison current Lake Land Volleyball head coach, who also played for Daugherty at Lake Land College from 2007-2009.
Daugherty is originally from Martinsville. She now lives in Casey with her husband Aaron, son Jackson, and daughter Lillian. She works from home and volunteers as a volleyball coach.