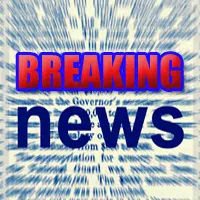 2 Students, 1 Teacher Hurt In Shooting At SC Elementary School
(Townville, SC)  —  Authorities say a teenage suspect is in custody after a shooting at a South Carolina elementary school today. The Anderson County Sheriff's Office confirmed two students and a teacher were wounded.  The shooting happened just after the lunch hour at the school in Townville, about 20 miles outside Greenville.  The students were flown by medical helicopter to a trauma center in Greenville.  The female teacher was taken to a hospital by ambulance.  The extent of their injuries isn't known.  A sheriff's office spokesman said the school had been searched and he doesn't believe any other shooters were involved.  Students were evacuated by bus from the school and parents were told to pick up their children at a nearby church and remain away from the scene.
The "Independent Mail" is reporting the county coroner said a man was found dead near the school and it could be related to the incident.
###
Steve Stout/at
Copyright © 2016
TTWN Media Networks Inc.

09-28-2016 12:08:06