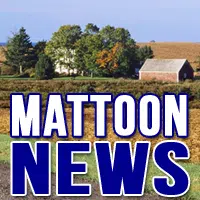 The City of Mattoon and Earl Walker Company will be oil and chipping the City streets listed below.  Work will begin 7 a.m. on Monday, October 3, 2016.  Weather permitting, the project should take approximately one week to complete. The City asks that you refrain from parking vehicles on listed roadside during the scheduled times of the project.
21st Street east to bridge on Champaign Avenue
14th to 10th St on Champaign Avenue
N 6th Street from Piatt Avenue north 1 mile
Piatt Avenue from 5th Street east
N 16th Street from Piatt Ave north
Evergreen Court
Route 16 (Charleston Ave) to Crestview Drive
Odd Fellow Road from Lafayette Avenue East to Country Club Road
Augusta Lakes Subdivision ( Broadmoor, Edgewater and Cross Creek)
Please refer to the City of Mattoon website for additional information.