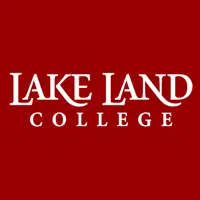 Lake Land College is offering a new short-term Public Safety Telecommunicator certificate this spring for people interested in the high-demand dispatching field.
"Emergency professionals approached the college with the need to create a program that would provide training and education to individuals interested in becoming emergency dispatchers," Karla Hardiek, allied health division chair/nursing instructor, said.
Jodi Moomaw, 911 communication manager for the Effingham City Police Department, assisted Lake Land College in developing the program to provide professional training for future telecommunicators, who are integral members of the emergency response team.
"Telecommunicators are no different than all other emergency responders, they just aren't seen. They are the key connection to the person needing assistance to the police, fire and EMS responder. They must have tools and knowledge on what to ask or how to take control while gaining the information needed during all types of emergencies," Moomaw said. "The expectation of the public when they dial 911 is they are speaking to a trained professional ready to help them in whatever way necessary."
According to a recent survey conducted by Lake Land College, area dispatch center directors said the program would be a valuable asset to the profession. Nine out of 10 responding agencies indicated graduates of the program would be hired, Hardiek said.
"Lake Land is ahead of our peers in this area. Many states have already passed legislation mandating training and education for those working as a 911 telecommunicator," Hardiek added.
The Lake Land College 17-credit-hour program is modeled after the Illinois Public Safety Telecommunicator Training Basic Certification Curriculum. The certificate is financial aid eligible and includes courses such as Basic Telecommunicator, Responding to Emergencies, Keyboarding, Practical Software Applications, Interpersonal Communication and Introduction to Psychology. Students will also complete an internship.
Upon successful completion, a Lake Land College graduate will be equipped with the basic skills and knowledge that will be required by public safety telecommunicator dispatch centers.
The benefit of offering this certification will result in a larger pool of skilled, qualified applicants to the area, Moomaw said. Many of the 911 Public Safety Answering Points (PSAP) across the nation are also looking for qualified staff, she added.
In addition to the knowledge gained in course work, people interested in becoming a dispatcher must be able to multi-task and remain calm and helpful during a crisis situation.
"Dispatchers hear sounds of cry for help. It may be a mother in agony begging for help because her baby is turning blue, a loved one who finds a partner already deceased when they wake in the morning, a suicidal individual calling and making threats to end his life, a person taking her last breath," Moomaw said.
"The caller depends on the telecommunicator for guidance until help arrives. In the same breath, the telecommunicator is speaking with the first responders to give updates so they get there safely, prepared to deal with the situation."
For more information on Lake Land College's Public Safety Telecommunicator program call 217-234-5370. To get started at Lake Land, look for the Enroll Now button at lakelandcollege.edu or call Counseling Services at 217-234-5232. Spring classes begin January 9. Registration for new and returning students opens Nov. 14.