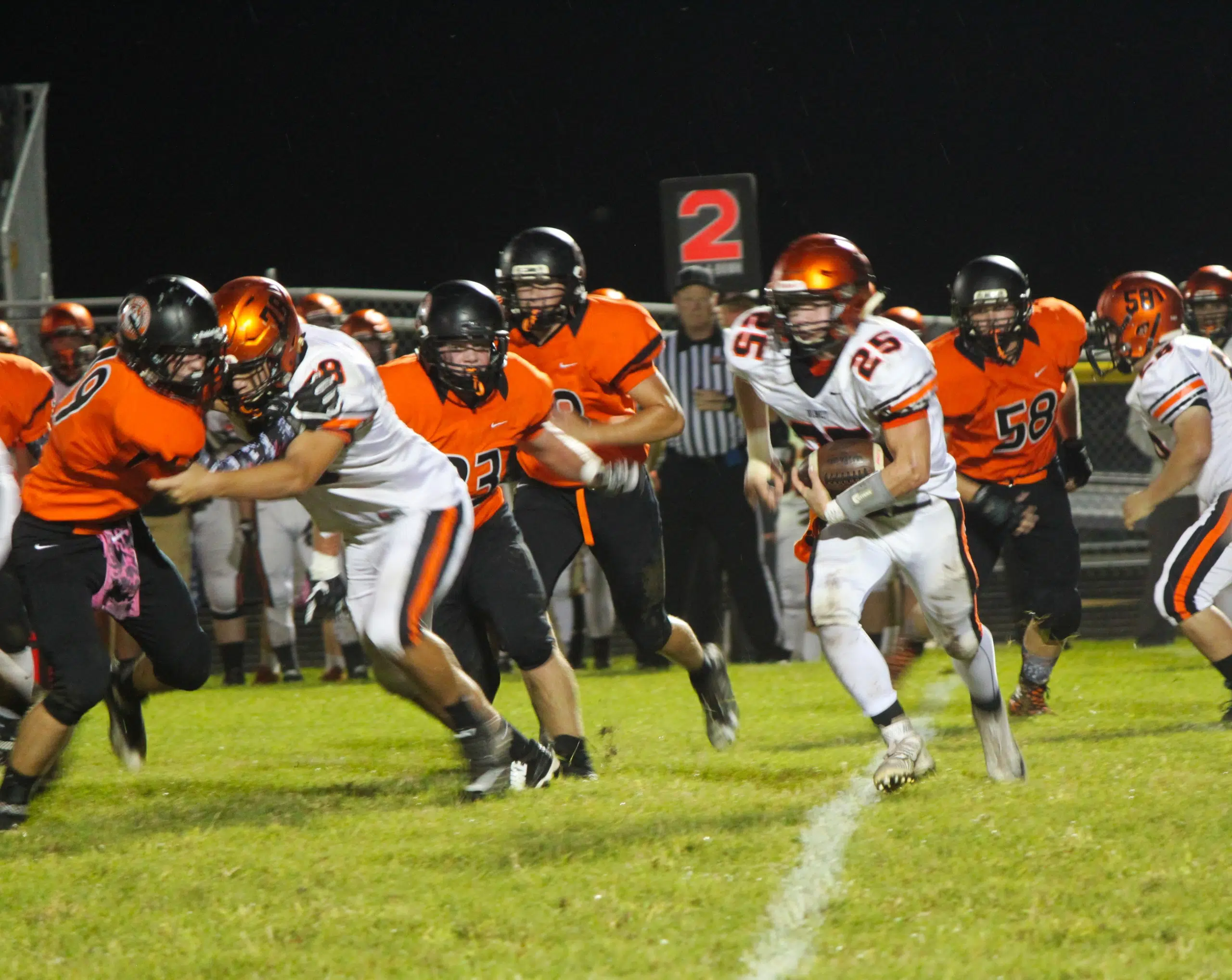 While Olney and Paris both showed a strong defense and offense in the first half, however, Paris could not hold off Olney in the second half. The first quarter of the game was a very back and forth game with neither team successfully scoring on each other. The second quarter in the first two minutes we would see Paris score on Olney resulting in Paris leading the game 7 to 0.
After the first score against Olney a storm rolled through during the game resulting in a 30 minute delay. After the delay Olney managed to come back by the end of the second quarter and score, tying up the game 7 to 7 ending the first half. The rain for the remainder of the game was very much present.
Due to the weather conditions during the second half we saw many negative effects of the wet terrain. Of the two teams it seemed like Paris was the most affected by these weather conditions in the second half. Because of these conditions and also because of Olney successfully running a few key plays to gain extra yardage by the end of the third quarter Olney led 26 to 7 against Paris.
The final quarter of the game was extremely short due in part because of a great run by Olney however, it did not result in any touchdown over Paris. It did result in the clock being run down extremely fast this put extreme pressure on Paris and eventually clinched the game for Olney ending the game with Olney defeating Paris 26 to 7.