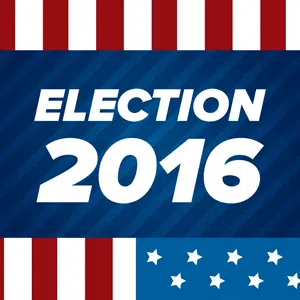 Amplifying the voice of Illinois' rural voters
SPRINGFIELD – The presidential election is just a few weeks away, and the Association of Illinois Electric Cooperatives joined with electric cooperatives across the nation in encouraging rural citizens to participate in the process. They are also making it easier for voters through a program called Co-ops Vote and a website – www.vote.coop. The website provides information on candidates, voter registration, election dates and locations and key issues including affordable electricity, renewable energy, economic development, broadband access, the Waters of the U.S. rule (WOTUS) and cybersecurity.
Co-ops Vote, a non-partisan initiative of America's electric cooperatives, is a voter mobilization campaign with a very specific purpose: to boost the political clout of rural America. "In the 2012 elections, turnout among rural voters decreased by 18 percent – twice the decline seen nationally," says Duane Noland president/CEO of the Association of Illinois Electric Cooperatives. "This means the voice of rural communities isn't resonating with our elected leaders as strongly as it should."
Many rural areas are also shrinking in population as more people move to urban areas. Illinois as whole has been losing population and if the trend continues the state could lose a seat in the U.S. House of Representatives after the 2020 census. That means Congressional districts in southern and central Illinois will become geographically bigger, while suburban Chicago districts will change in the opposite direction. Illinois will lose a little more clout in Washington and downstate citizens of Illinois will need to work even harder to have their issues heard.
Phil Carson, the National Rural Electric Cooperative Association Vice President also serves as a board member for Tri-County Electric Cooperative Association in Mt. Vernon, Ill. He says, "If we do not allow our voice and our vote to be heard and counted, we've missed out on making sure our rural issues are addressed. Co-ops Vote gives you the opportunity to understand what tools are available to you – to understand how to register, what district you are in, etc. Also it will give you a broad spectrum of issues impacting rural America and educate you and inform you on that front."
Carson says he appreciates that the voter education program is non-partisan. "It is not pro Republican or Democrat. It shows you issues and positions that are pro rural and gives you the tools so you can make an informed choice when you step into the voting booth."
Noland, a former Illinois state senator says he understands the power of voting and involved citizens. He says voting is in the DNA of cooperatives since they are democratically controlled organizations with each member having one vote to elect fellow members to govern the co-op. But he adds we need to pass that politically involved DNA on to the next generation. "How can we expect the future of rural Illinois to improve if we don't set the right example for our children and grandchildren and show them how important it is to be involved citizens," he says. "If you haven't registered do it today. Help others do the same. Go to www.vote.coop and come November 8 be sure and vote." Mail and online voter registration ends October 11.
Based in Springfield, the Association of Illinois Electric Cooperatives provides legal, engineering, communications, safety training, legislative and other services to 29 electric cooperatives. AIEC member-cooperatives serve more than 294,433 farms, homes and businesses in 90 counties, with 56,924 miles of line. AIEC is a member of Touchstone Energy – an alliance of 750 local, consumer-owned electric utilities around the country, committed to providing superior service based on four core principles: integrity, accountability, innovation and commitment to community.