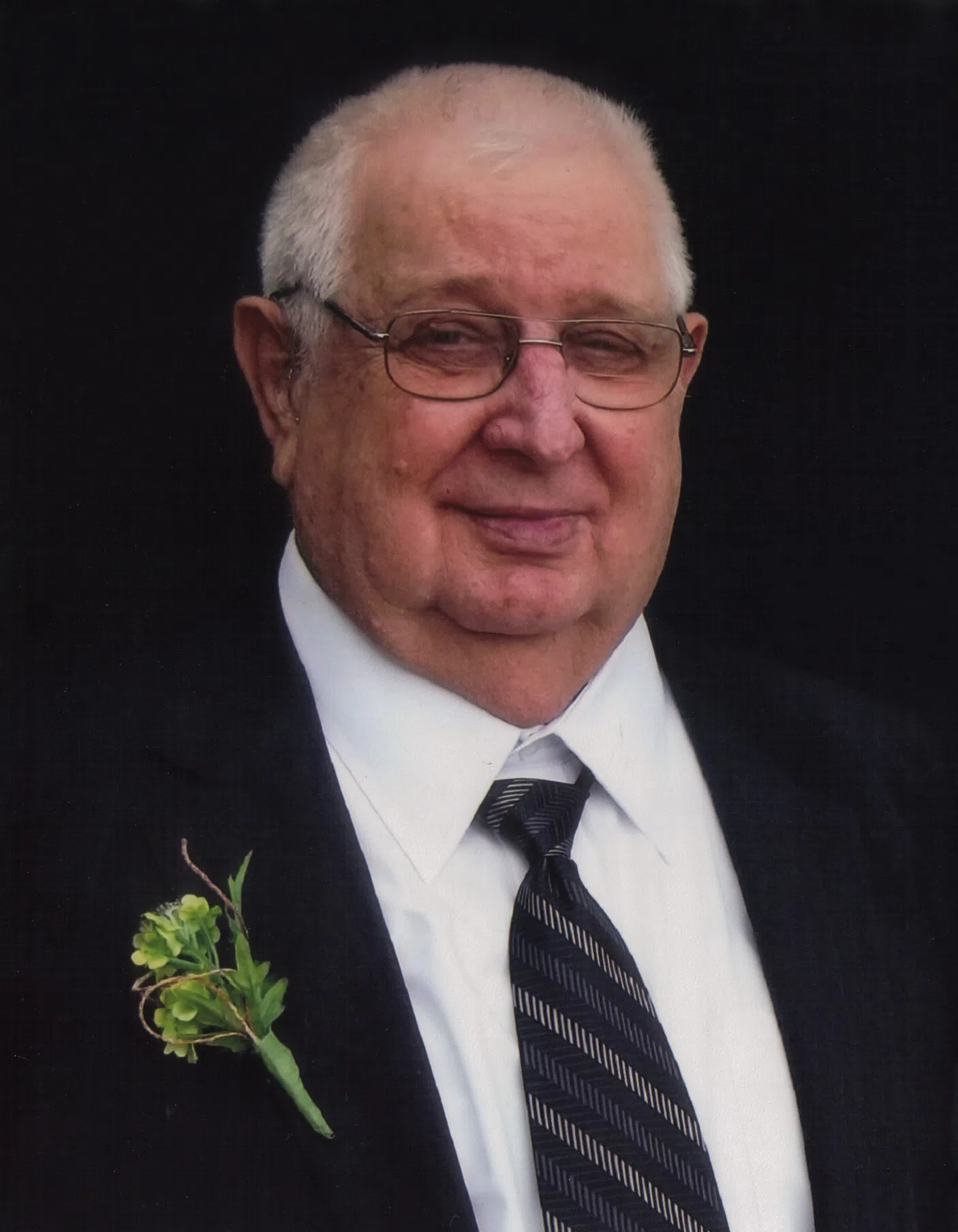 Donald R. Walk, age 84, of Farina, Illinois formerly of Neoga, Illinois, passed away at 11:30 AM, Saturday, October  1, 2016 at his residence.
Don was born March  6, 1932 in Neoga, Illinois, the son of Raymond A. and Velva (Pardieck) Walk. Don married Joy Beals, April 14, 1957 in Trilla, IL. He served in the United States Army during the Korean war, was a member of the First Baptist Church of Brownstown, IL and the V.F.W. Post #9770 of Brownstown, IL. He was a retired farmer and he operated the Walk-O'Neill Stock Yards, Brownstown, IL.
Don enjoyed his family and visiting with his friends and neighbors. He was very proud of his grandkids.
Don leaves his loving wife Joy Walk, of fifty-nine years; two sons, Terry Walk and wife Leigh Anne of Brownstown, IL and Keith Walk and wife Rhonda of Lerna, IL; three daughters, Ellen Doyle and husband Tim of Ramsey, IL, Rhonda Howard and husband Matt, and Donell Sefton and husband Steve, all of Brownstown, IL; two brothers, Roy Walk and Max Walk and his wife Carol of rural Neoga, IL; fifteen grandchildren and three great grandchildren; many nieces and nephews.
Don was preceded in death by his parents; two brothers, Harold and Dean Walk; three sisters, Vivian Tebbe, Katherine Coleman, and Wanda Bierman. Memorials may be made to the Beals Cemetery of Trilla, Illinois, or donor's choice.
Funeral services will be held at 11:00 AM, Wednesday, October 5, 2016, at the Good Prospect Cumberland Presbyterian Church of Trilla, IL with Randy Beals of Milan, TN and Doug Dallas of Mahomet, IL, and Pastor Adam McReynolds of Trilla, IL officiating. Visitation will be held from 5:00 PM to 8:00 PM, Tuesday, October  4, 2016, in the Swengel-O'Dell Funeral Home of Neoga, and for one hour at the Church on Wednesday before the services.
Burial will be in the Beals Cemetery of Trilla, IL with Military services conducted by the V.F.W. Post # 4325, of Mattoon, IL.
Online condolences may be expressed at swengel-odell.com