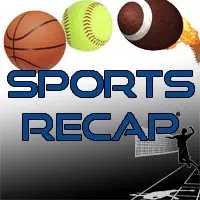 Volleyball winners from last night:  Neoga, CH/BC, Pana, and Tuscola.  Arcola lost to Central A&M.
Boys' soccer:  Mattoon remained unbeaten with a 1-0 win over Salem.  Altamont won by that same score over Centralia, Newton and Mount Carmel tied 3-3, Effingham lost to Olney, and Pana blanked Gillespie, 4-0.
At the NTC baseball tournament, Dieterich edged Windsor/Stew-Stras, 4-3, Altamont beat Neoga, 5-2, and St. Anthony shut out Brownstown/St. Elmo, 10-0.